Zeus X Mesh RTA | GeekVape
The GeekVape Zeus X Mesh 25mm RTA is wonderful addition to the Zeus lineage, featuring a 25mm base diameter. The new Zeus X Mesh features the same amazing silhouette than its predecessor, the Zeus X RTA, yet internally contains a brand new Mesh build deck.
This RTA has the versatility to accommodate most mesh replacement strip configurations on its raised, dual terminal build deck. Each terminal includes a side mounted Phillip's screw that has room for many of the pre-built mesh coils in today's market. For the best vaping experience the GeekVape Micro Mesh Sheet Coils pair perfectly with the Zeus X Mesh Build Deck. Inside the Zeus X Mesh is a three dimensional airflow platform and utilizes several airflow channels that lead to a single chimney. The central internal Airflow uses a 6mm air slot while a side internal airflow utilizes a sloped airflow design. Airflow enters the Zeus through dual 15mm by 2.5mm slots on a fully adjustable ring on the atomizer. This package comes with an 810 Delrin drip tip, an 810 ULTEM drip tip and a 510 drip tip adapter. Both of the included 810 drip tips contour with the smooth shape of the Zeus X Mesh and sits flush with the rest of the top cap. E-Liquid can be refilled on the Zeus X Mesh through a quarter turn top fill system and can hold up to 4.5ml with the reinforced silica bubble glass segment. Under the top cap is a silicone ring to prevent your leaking. The Zeus X Mesh by GeekVape is an amazing development of the Zeus RTA Line and continues to deliver quality performance in compact yet versatile package.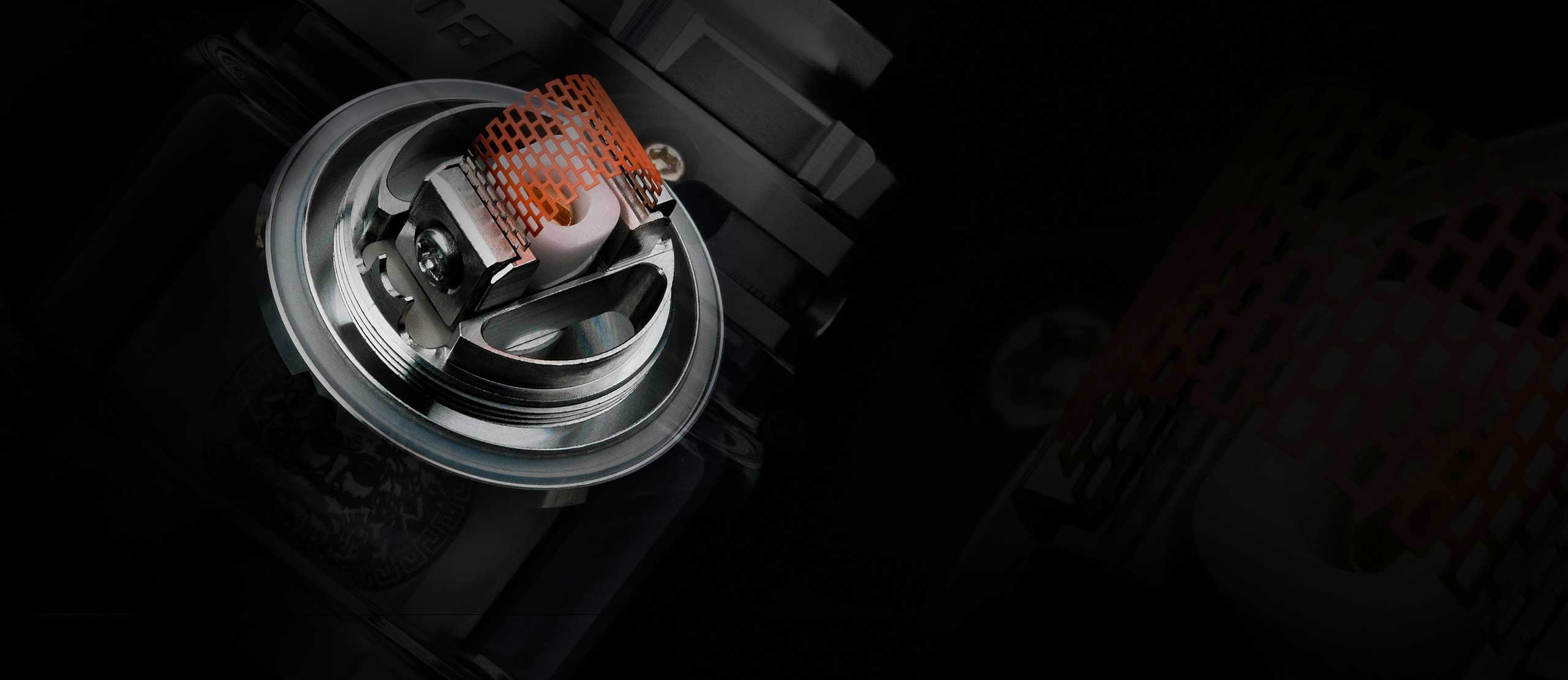 Modular
build deck
Mesh build deck is compatible with Zeus X, which allows you enjoy superior flavor with Zeus X as well.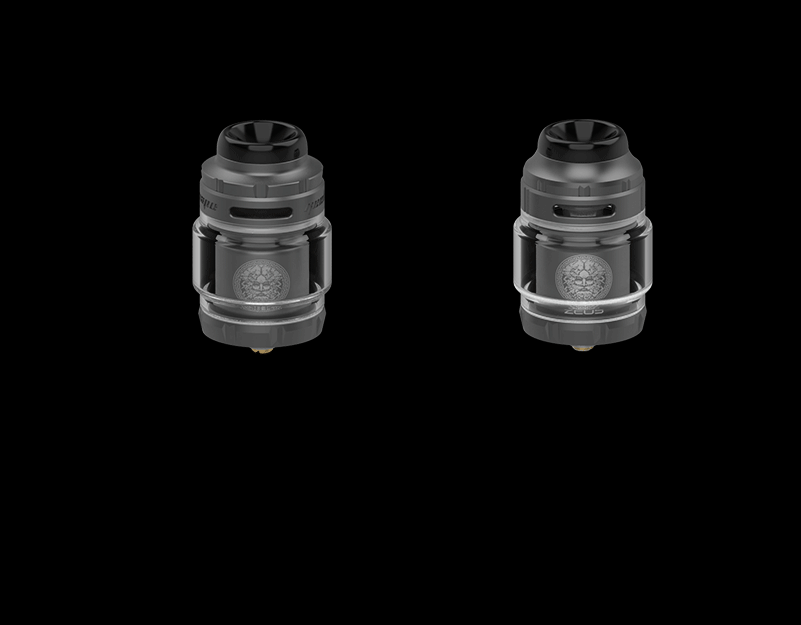 Mesh Coil
Aim for RTA enthusiasts who pursues the best flavor and superior vaping pleasant.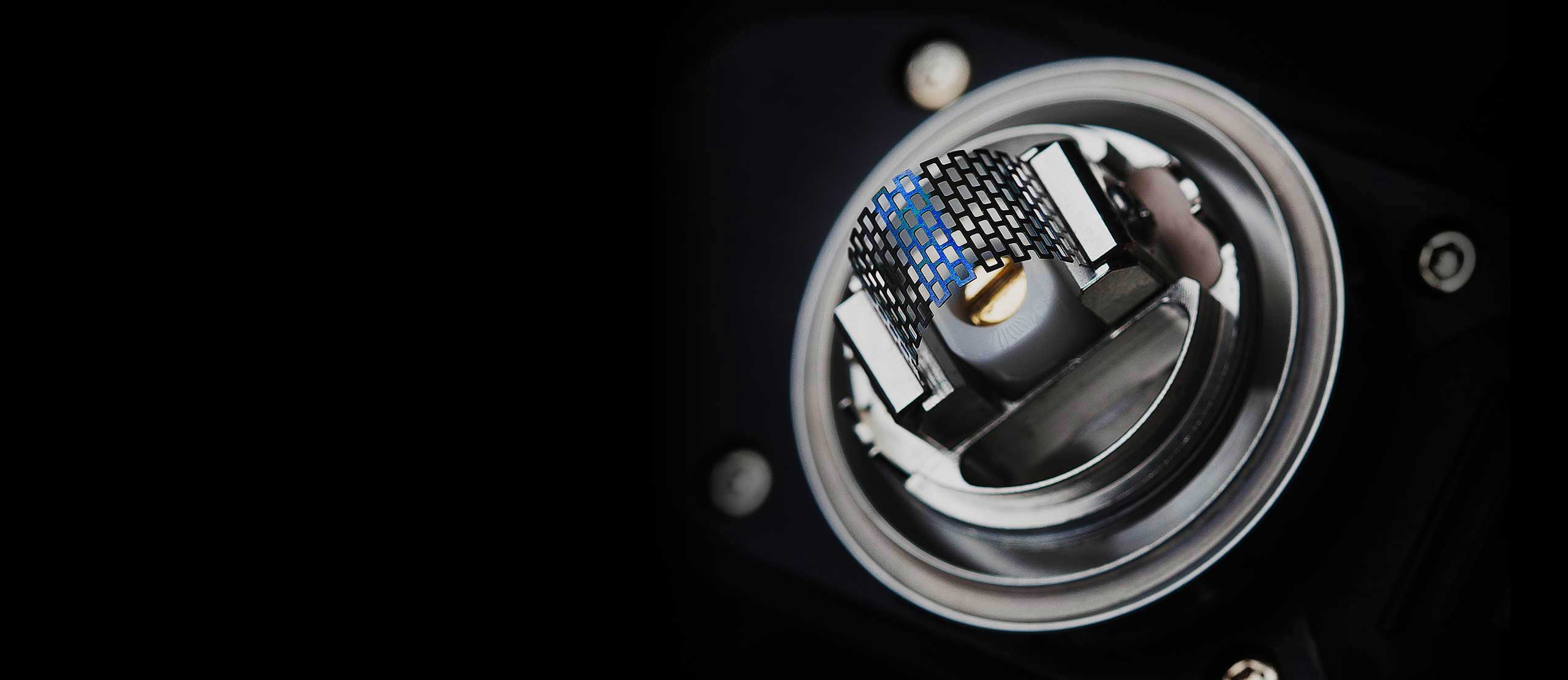 Top-to side airflow
Flavor is boosted by high dynamic top-to side airflow system that Inherited from Zeus X.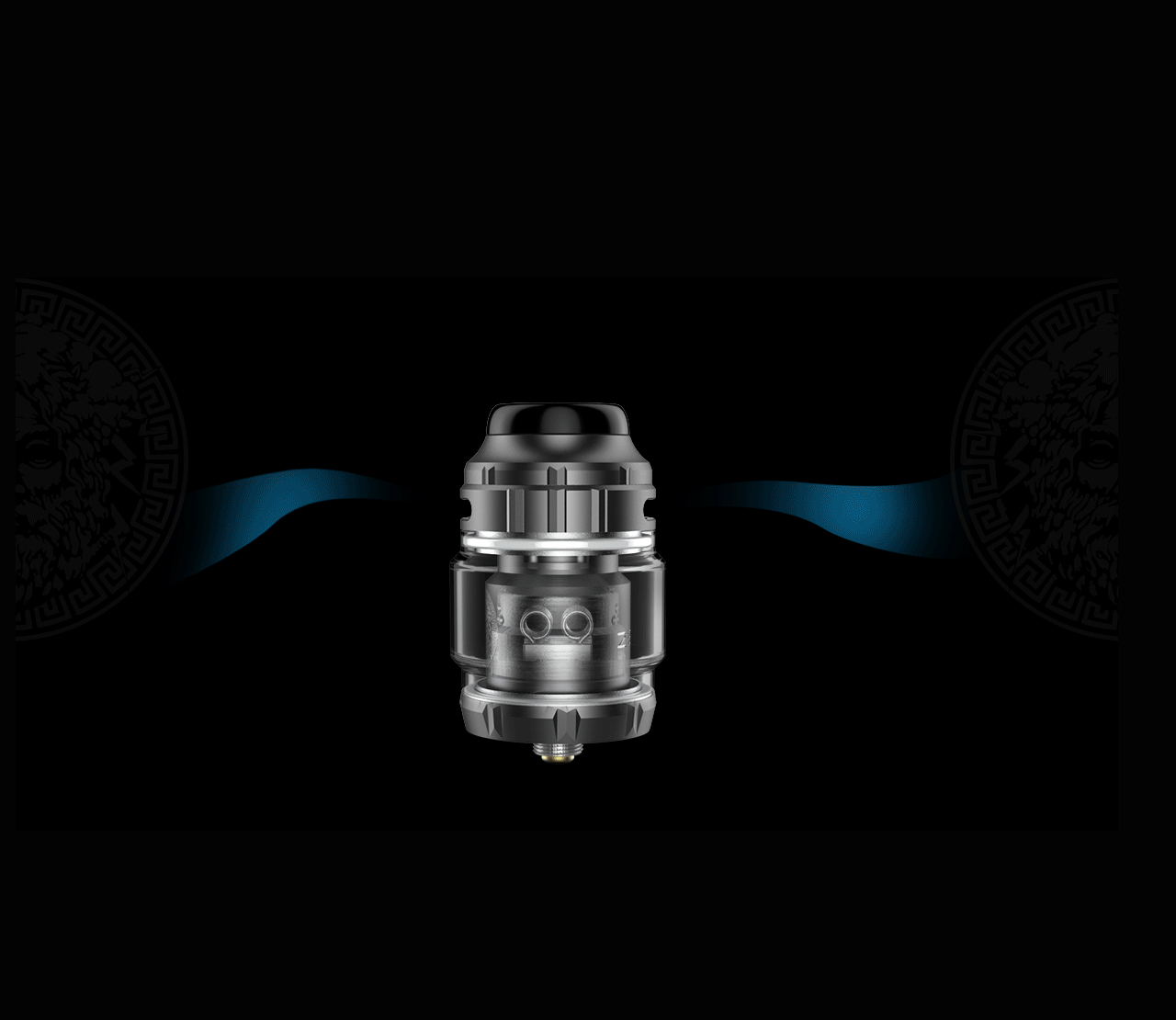 Supports 810 & 510 drip tip
Offer different preferences.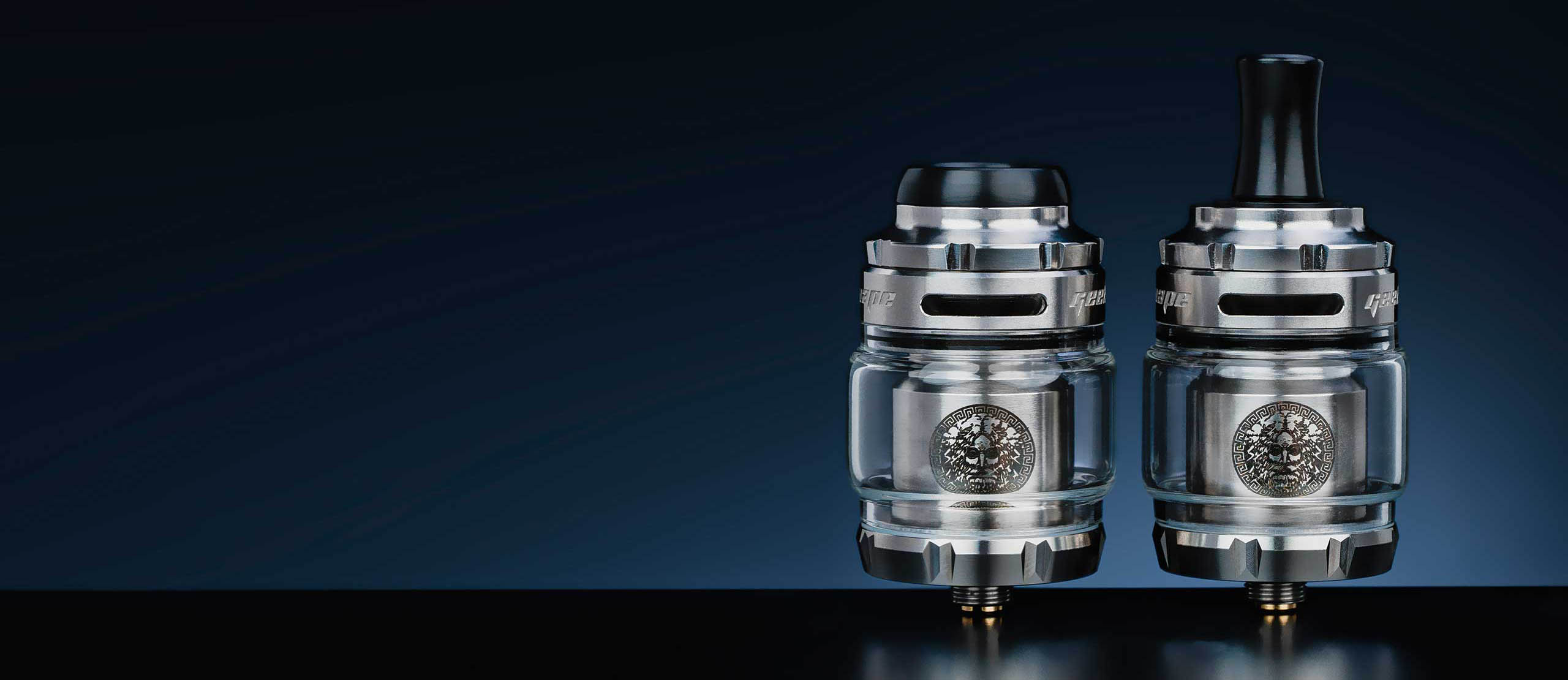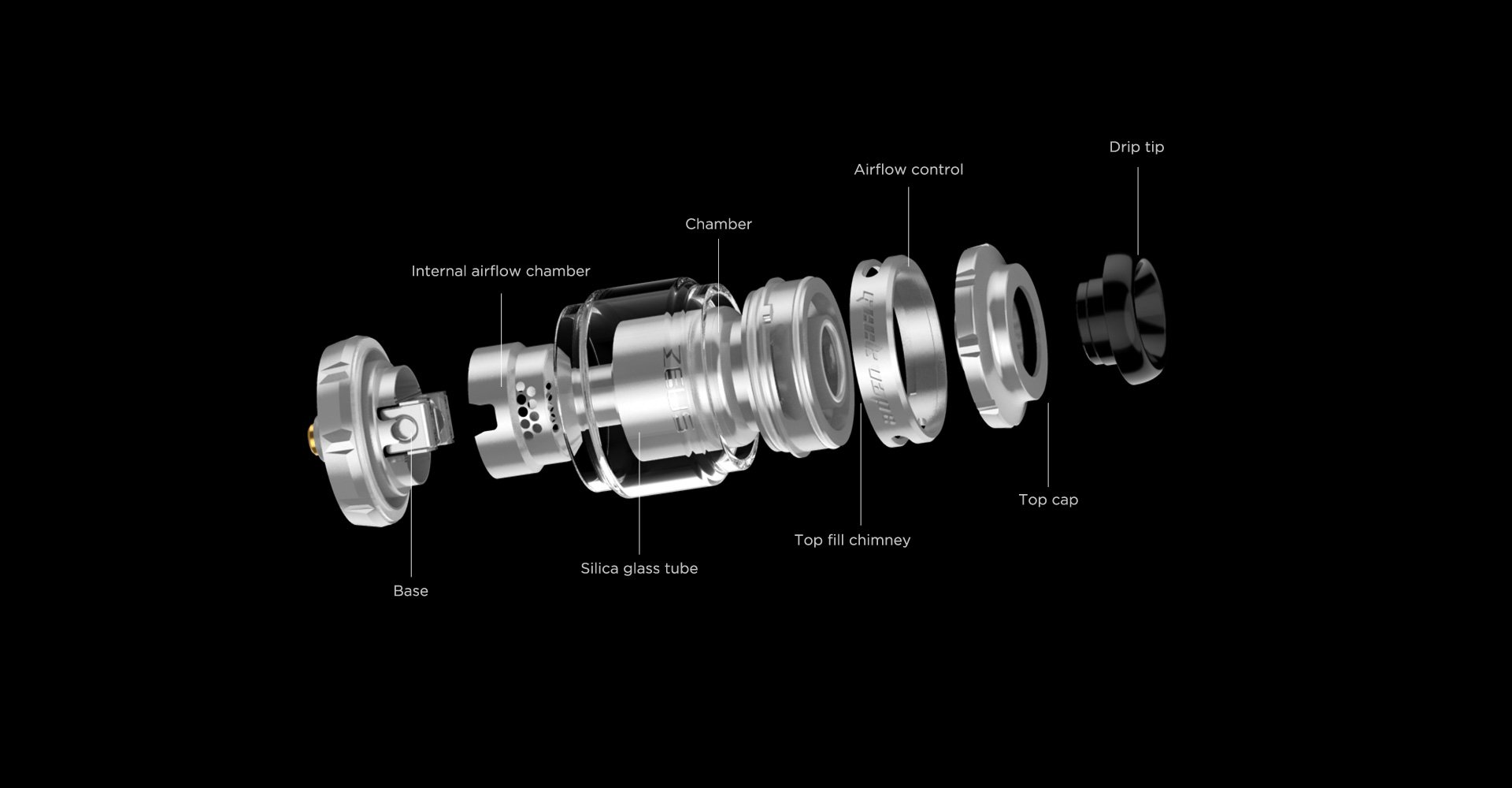 Mesh to be used on this tank:
1.5 Meter Roll | Vandy Vape Ni80 Cut-to-Size Mesh Coil Roll | 1.8 ohm/ft
Vandy Vape SS316L Cut to Length Mesh Roll | 1.5 Meter Roll | 1.2 ohm/ft
Product Specifications:
25mm Diameter
4.5ml E-Juice Capacity
Quarter Turn Top Fill Cap
Two Large Fill Ports
Mesh Build Deck
Side Mounted Phillip's Head Screws
Spring Loaded Ceramic Center
PEEK Insulator
Single Mesh Coil Build
Dual Top Airflow Adjustment Ring
15mm by 2.5mm Air Slots
Fully Adjustable
Internal Honeycomb Airflow
810 Delrin Drip Tip
810 ULTEM Drip Tip
510 Drip Tip Adapter
Stainless Steel and Glass Construction
Gold Plated 510 Connection
Product Includes:
One Geek Vape Zeus X Mesh 25mm RTA
One 810 Ultem Drip Tip
One 510 Drip Tip Adapter
One Straight Glass Tube
One Mesh Forming Tool
One "T" Tool
One KA Mesh 0.2 ohm
One Ni80 Mesh 0.17 ohm
Two Packs of Cotton
One User Manual