What is CBD Oil / CBD Vape Juice / Studies on Benefits of CBD Juice
Please note information below is not our own studies and extracted from various studies on the internet. Please google "cbd oil" or "cbd vape juice" for further studies.
It is time to deal with the subject everyone is targeting at this moment, a product that created a heap in the vaping community. With factors, this could be useful to decide if this product is something to be used on a daily basis.
What Is CBD?
Cannabidiol, like everyone knows the abbreviation of CBD. This grows in a certain type of cannabis plant which produces natural-occurring Hemp which contains the Cannabidiol. CBD is not a Tobacco related product. Cannabidiol is famous for its remedial properties and has been on the increase in popularity in modern time. This product contains a lot of benefits to usage, from reduced anxiety; relieve symptoms associated with inflammation; anxiety; depression; pain and epilepsy. The result of CBD allows to be infused in a number of materials, as which Vape juice manufacturers' use this advantage to help regular vapers with health conditions.
CBD Vape Juice
CBD made for vaping is occasionally referred to as "CBD vape oil", but it doesn't include any genuine oil. A more suitable name for it is CBD vape juice or CBD distillate. They're normally made with food grade ingredients, so they can also be taken orally, but are very different from oil-based tinctures. Look carefully at the ingredients. If it contains anything other than PG, VG, CBD extract, terpenes and cannabinoids, then it's most likely unsuitable for inhalation. Don't take the risk. It should say something about vaping, vape juice, e-liquid or e-juice on the label and should not contain any actual oil.
 Benefits of CBD Vape Juice
Relaxation or calmness
Reduced anxiety and stress
Improved mood
Comfort
Pain relief
Sleepiness (in high doses)
Alertness (in low doses)
Although the amount of THC is low/none as hemp do not contain the aspect of THC.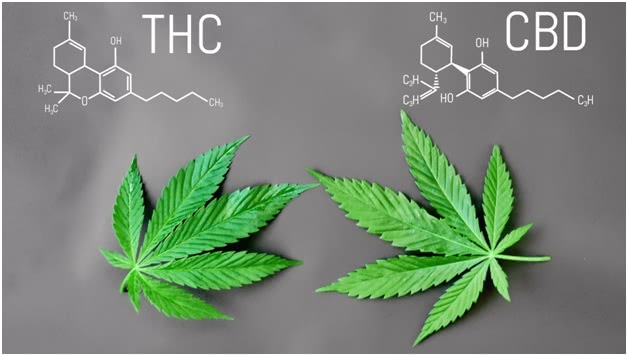 What is the actual difference between THC and CBD?
With medical terms of Tetrahydrocannabinol (THC) and cannabidiol (CBD) are the two prime cannabinoids that arise naturally in the Cannabis sativa plant, most frequently identified as cannabis.
Both of these substances cooperate with the cannabinoid receptors found in the human body and brain, but they differ significantly in their effects.
CBD is non-psychoactive which means that it won't get the consumer high. Since of this characteristic, CBD appears more regularly than THC in nutritional and natural supplements.
Where THC does not under normal circumstances grow alone they do still have CBD aspects available but are mainly a substance of getting the "high" effect from the strain.
Will it affect your health in a positive way when vaping?
CBD shows enormous possibility for treating a diversity of health conditions and diseases, and researchers have hardly explored the shell of Cannabis. As federal legalization of cannabis arrived, research funding will open the floodgates, and scientists will begin to explore thousands of therapeutic possibilities for CBD and other cannabinoids.
So the Question, how much mg and how regularly must this be used?
Seeing as there is no common prescribed amount for CBD, finding the accurate one for you isn't a straightforward undertaking. There are a number of factors that go into determining your individual dosage to get the outcome you are on the lookout for from CBD. Some of these main factors include:
CBD strength
Delivery method
Body mass
Body chemistry
Severity of condition
There is no straight answer to that subject, but delivery method of CBD plays a significant role in determining dosage. Each delivery method has its own distinctive potential for your body to take in the cannabinoids. This is a notion known as bioavailability.
Before you can decide your CBD dosage, you will need to know precisely how much CBD you are receiving in the first place, articulated in milligrams (mg) on the sticker. This can be set by looking at lab test reports for the manufactured goods to make sure they contain the precise amount of CBD as advertised.You can always conduct an experiment with slightly higher or lower potencies until you find what works best.
The thing about CBD is that it's not exactly cheap, and taking an extreme dose isn't automatically going to offer any added benefits. On the flip side, if you're not taking a sufficient dosage, you might not even become aware of the benefits, which can be just as much of a waste of money. Here are some of the most common ways of taking CBD, and how to determine your dosage for each one.
Vaping happens to be one of the most efficient delivery methods. CBD can be inhaled in quite a few diverse behaviors. The most admired ones are CBD vape juice and CBD oil cartridges. First, validate that you have a CBD product intended for vaping. CBD tinctures are not made for inhalation and are only for oral use. They regularly come in the same style bottles, with similar labels as vapeable CBD—so just confirm to be sure.
Next, you might be wondering; how much CBD is in each puff? While it is a ordinary query, there is no single answer. It can depend significantly on your vaping style—whether you take larger direct lung hits, or slighter mouth to lung puffs. It's even more dependent on the total strength of CBD in the vape juice. Luckily, it is fairly straightforward to settle on exactly how much CBD is in your device. We will stick to the most universal methods, CBD e-liquid and cartridges, and then we will show you how to apply that to dosing with other methods of delivery together with flower and concentrates.
The first thing you'll need to know is the strength of your CBD vape juice. This should be listed on the bottle in mg. Next, you'll need the size of the bottle in mL. Divide the total amount of mg by the amount of mL and now you have the strength in mg per each mL.
The last thing you'll need to know is the liquid capacity of your vape. Most vape tanks normally hold somewhere from 0.5 mL to over 5 mL, depending on the size and style of the tank. Cartridges usually have total capacity and strength up listed up front, which is pretty fitting for easy dosing.
Do follow hyperlink to Vaping360 for further explanation on the picture above
Now every time you finish a tank, you'll know precisely how much CBD you took in. This will give you a excellent starting position for figuring out your perfect dosage for vaping CBD.
This Table gives an approximate strength to be vaped according to weight of the consumer:
Dosage Chart for CBD:
| | | | |
| --- | --- | --- | --- |
| CBD | 36 – 68kg | 69 – 108kg | 108kg + |
| Low | 12mg | 18mg | 22mg |
| Meduim | 15mg | 22mg | 30mg |
| High | 18mg | 27mg | 45mg |