Best Vaping Subohm Tanks 2020 (Mesh and Coil Based Subohm Tanks)
#1
Hellvape Fat Rabbit Sub-Ohm Tank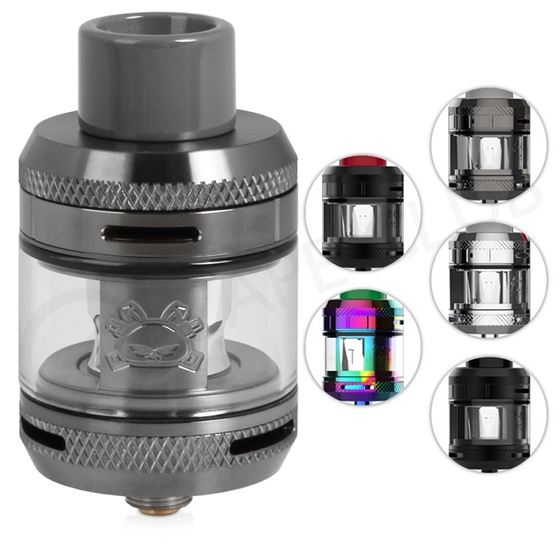 28mm Sub Ohm tank and 25mm at the base, First tank with hybrid airflow structure with a Dual airflow cooling system, Top thread refill system. Installed with HellcoilTM single Mesh coil(H7-02) and spare Quad OCC coil(H7-03), 2ml or 5ml juice capacity with optional bubble glass
Knurled grip to remove top cap and refill with ease with 810 Antibacterial drip tip and a 510 adapter.
Rating of 9.7
#2
Wirice x Hellvape Launcher Sub-Ohm Tank
Sub-Ohm Tanks are one of the best and convenient creations introduced in the vaping industry. They offer convenience and help those that are new get accustomed to vaping without learning the nuances of building. However, with the advancements in sub-ohm vaping sometimes the features from all the released tanks can get a little repetitive with the same features being implemented across tanks of a different name and manufacturer. Larger tank capacities, mesh coil implementation, and dual slotted bottom airflow control rings are somethings that come to mind.
Rating of 9.5
 #3
OFRF NexMESH Sub-Ohm Tank
OFRF NexMESH Sub-Ohm Tank is the first conical mesh coil tank powered by nexMESH coil. Its arms with a large capacity of 4ml that is available to vape longer. With being equipped with A1 and 316L mesh coils, thicker mesh weave and smoother airflow would be massively given. The coil comes with a double cotton design that elevated the flavor to a new level. What's more, the dual vapor compression system really shows you a richer and fresher flavor that you will not experience before. You would be comfortable with its top filling design and the prevention of oil leakage resistance as well.
Rating of 9.4
#4 UWELL Valyrian II

The spin-off of the Valyrian tank is controlled by single, dual and triple mesh coils, just as a fourfold standard wire loop. The Valyrian II fits 6 mL of e-fluid, is 25 mm at its base, and accompanies a self-cleaning innovation and a flip top plan for simple filling.
Rating of 9.2
#5 Freemax Fireluke 2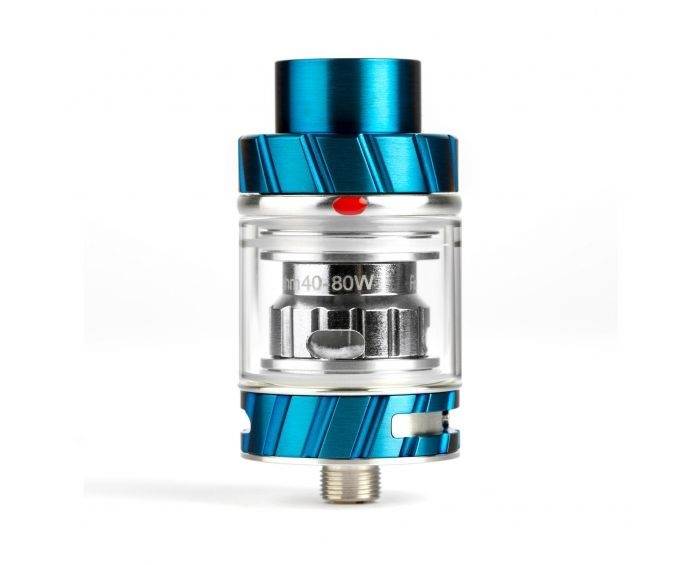 The Fireluke 2 by Freemax is the sequel to one of the best sub ohm tanks ever made, the Fireluke Mesh. You get a slide-to-open top fill design, 360-degree e-liquid feeding, the patented 90% tea fiber cotton and 10% natural cotton recipe. The tank is 28 mm in diameter and is available in 7 solid and 6 graffiti styled shading choices.
Rating of 9.1
#6 Freemax Mesh Pro
The Freemax Mesh Pro is the followup to the mainstream Fireluke series. At 28 mm wide, it's a major sub ohm tank. The Mesh Pro uses an easy push to open top and holds off to 6 mL with a bubble tank. There are four new coils available which utilize multi-mesh for stellar performance and a SS316L coil for temp control.
Rating of 9.0
#7 Geekvape Alpha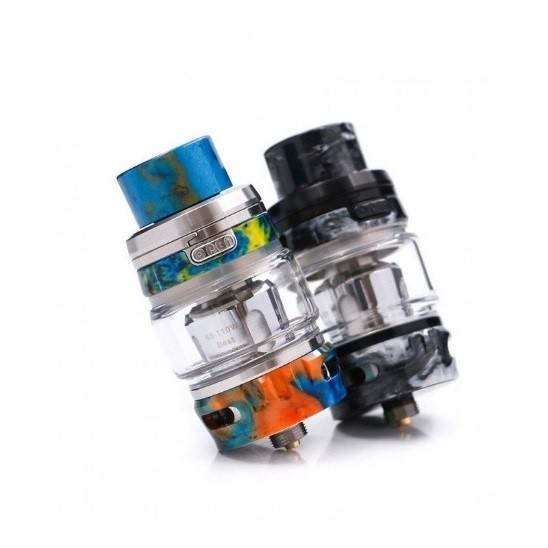 Geekvape entered the mesh sub ohm tank showcase with a blast! The Alpha uses great Egyptian cotton in its tasty "Meshmellow" loops and fuses a functional catch press spring-stacked top filling framework. The Nova has a breadth of 25 mm at the base and is a phenomenal matching for the Geekvape Nova, probably the best mod available at the present time.
Rating of 9.0