Vaporesso Luxe II Box Kit | NRG-S tank | 8ml
Introducing LUXE II, equipped with the transformative AXON CHIP and a thoroughly upgraded UI. The PULSE MODE constantly satisfies you with throat hits. By adopting the NRG-S tank loaded GT MESH coils, LUXE II empowers a flavorful and powerful vaping experience. The most eye-catching 2.0'' TFT color screen and the elegant design, making the LUXE II an impressive one from the first sight.
AXON Chip
Pulse Mode
NRGS Tank & GT Coils
User-friendly UI
Stylish IML Panel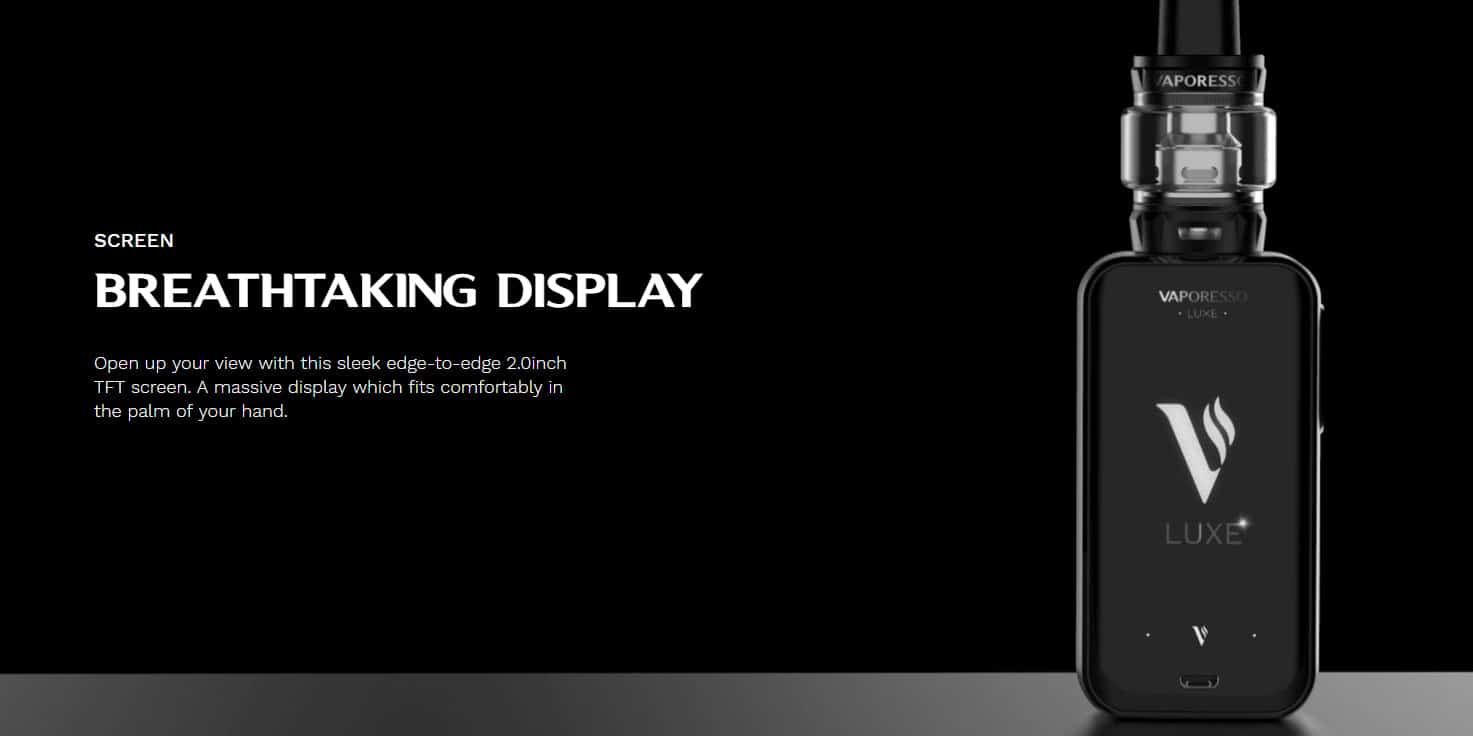 Product Specification:
COILS
There's a coil for everyone. Having all the optional GT coils ( GT1, GT2, GT4, GT6, GT8, GT CCELL, GT CCELL2, GT MESHED, GT4 MESHED) that bring up a wide range of styles to fulfill everyone's vaping needs. Giving you the dense, rich, and flavorful clouds.
Video Review: