Smok RPM 2 Pod | 80W 2000 Mah
The Smok RPM 2 80W Pod System, which is the newest upgraded version of RPM40, with the more compact structure and presenting full-fledged technology with excellent visual sensation, with more attractive colors and comfortable to fit your palm and pocket. the RPM2 built-in 2000mAh battery and max output 80W, you can press the Up and Down buttons to adjust the output power from 1W to 80W, with the Type-C fast charging port and max 1.4A charging current, the built-in battery will be fully charged in a short time, adopts the 1.14 inch colorful TFT display and upgraded user interface, will display explicit vaping data and provide essential details such as working power, puff time, the number of puffs, working voltage and working resistance, while the large screen makes it quite clear at a glance. there are strong magnets between the Pod battery and Pod, easy to install the refillable Pod. 30% increased pod capacity simplifies your daily vaping demands, the Smok Pods with visible oil level window, you will know how much e-juice left by one glance. there are two types Replacement Coils included, the RPM 2 Mesh Coil and RPM Mesh Coil, the RPM 2 Mesh Coils for the dense vapor and intense flavor, the RPM Mesh Coils will bring you the gentle throat hits and satisfying flavor.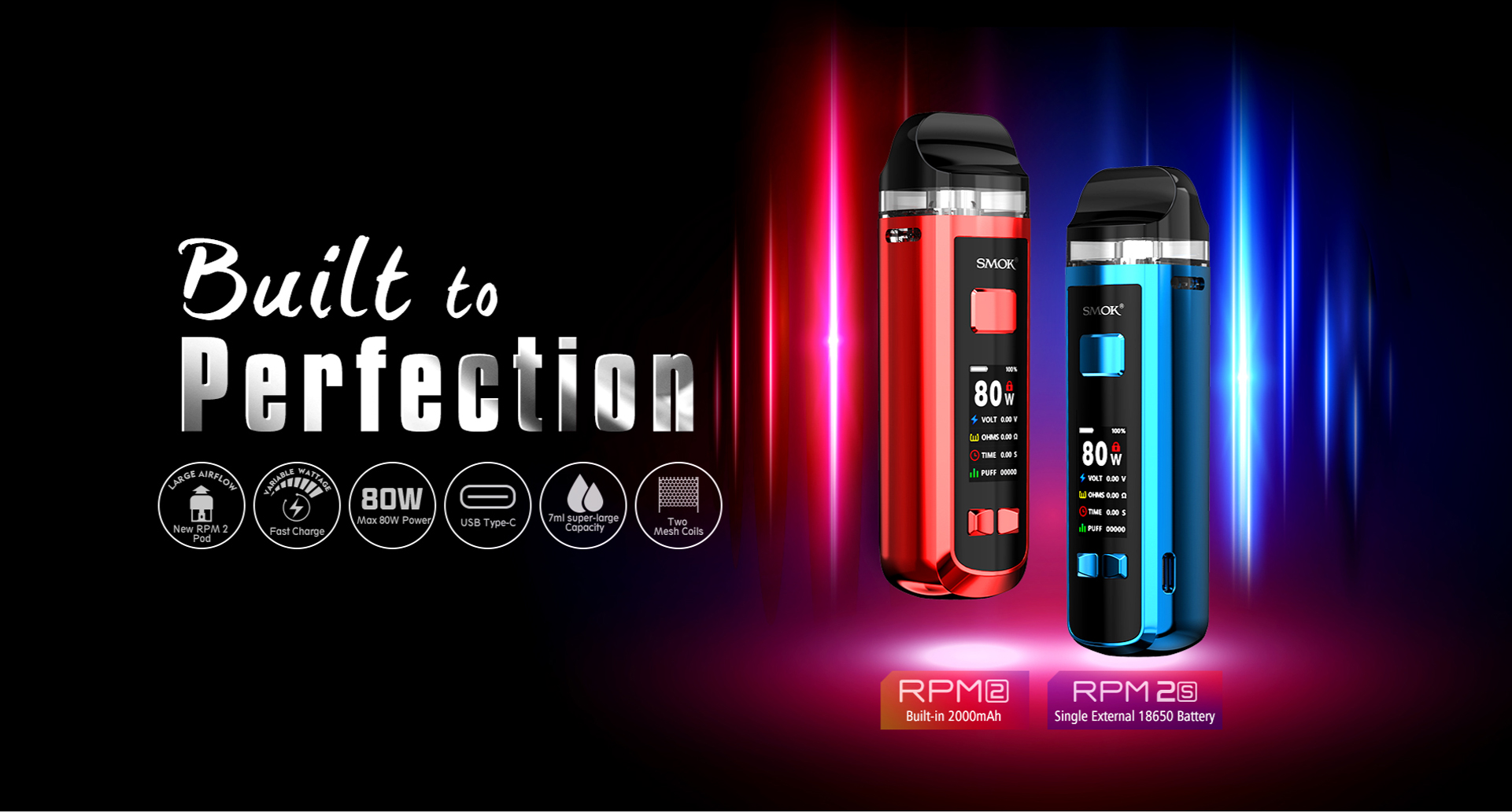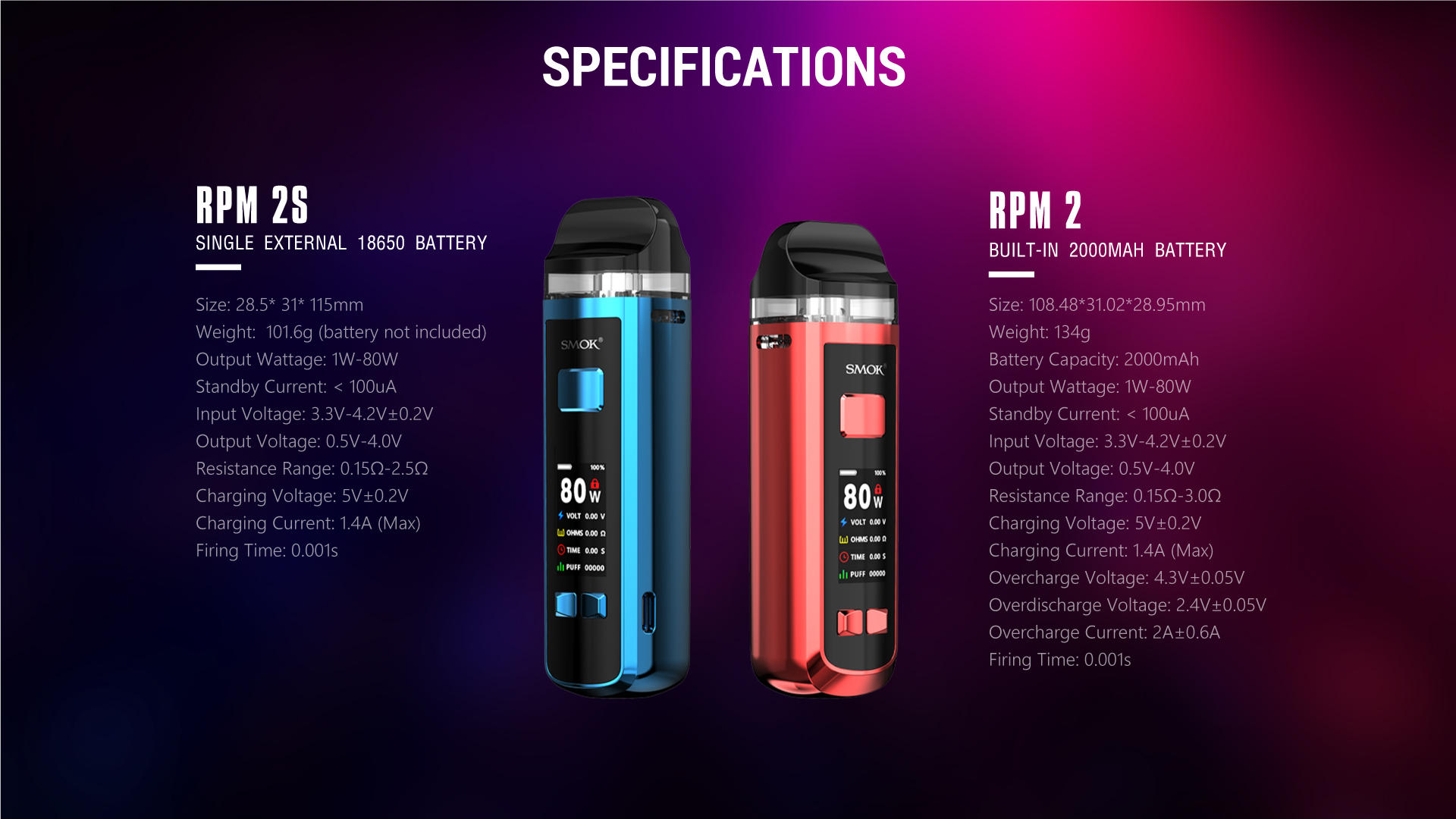 Designed For The Better
Each panel is meticulously crafted to perfectly show our design philosophy of always seeking a balance between art and performance.
The solid color on the front and fluid patterns on the back reflect the fantasy of nature with vitality shining from the inside out. Begin with the appearance, and eventually you'll be captured by its performance.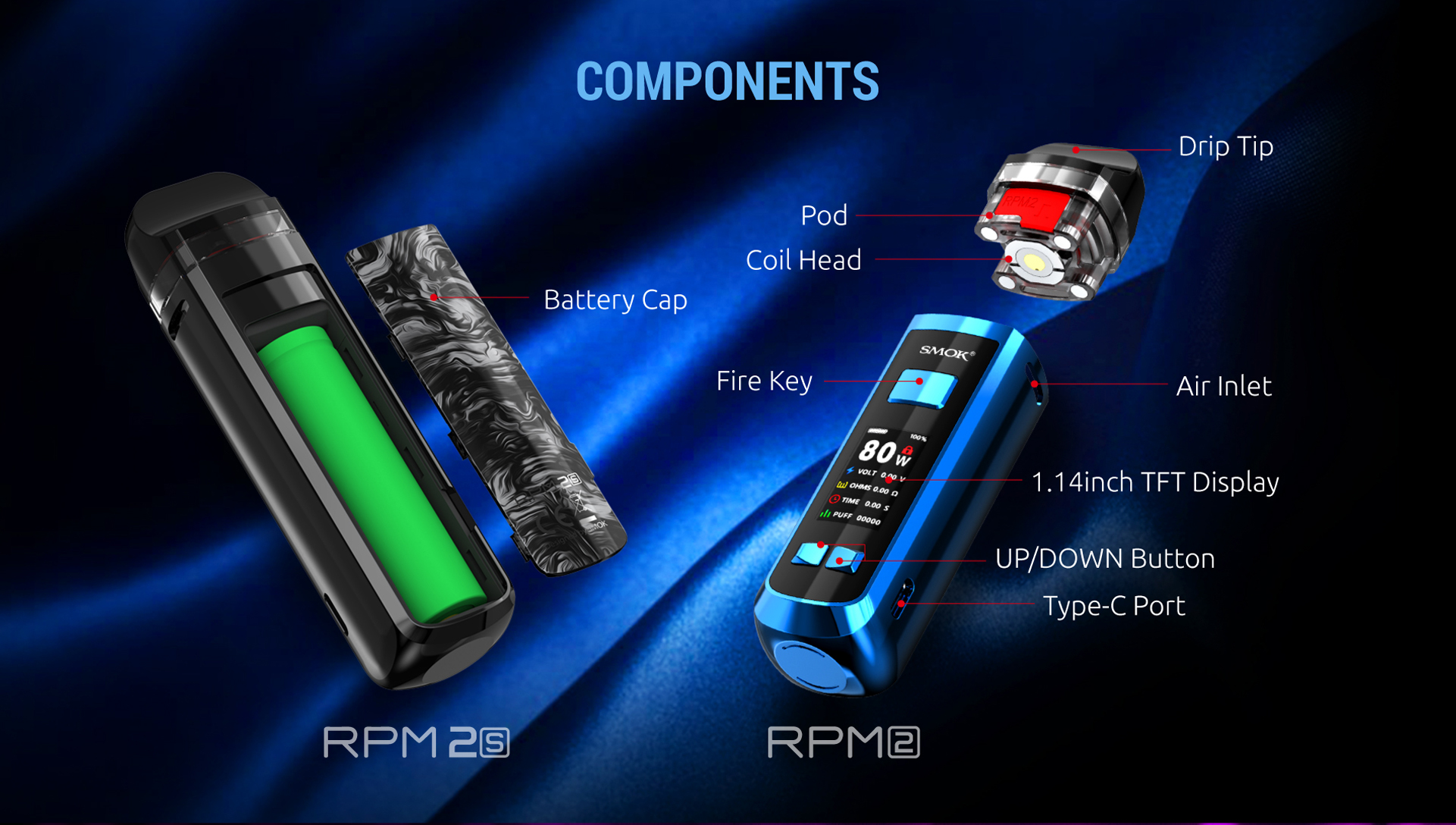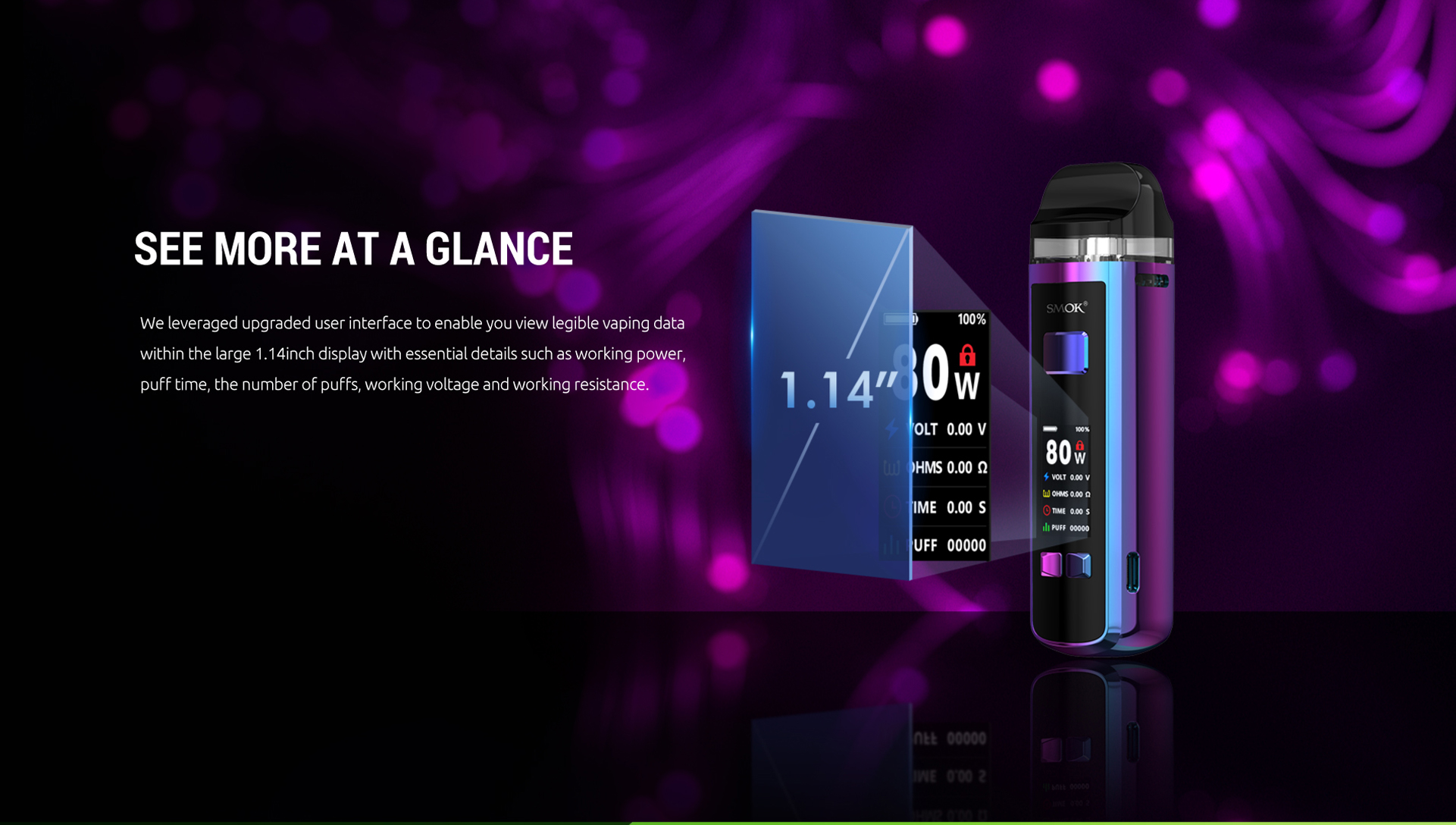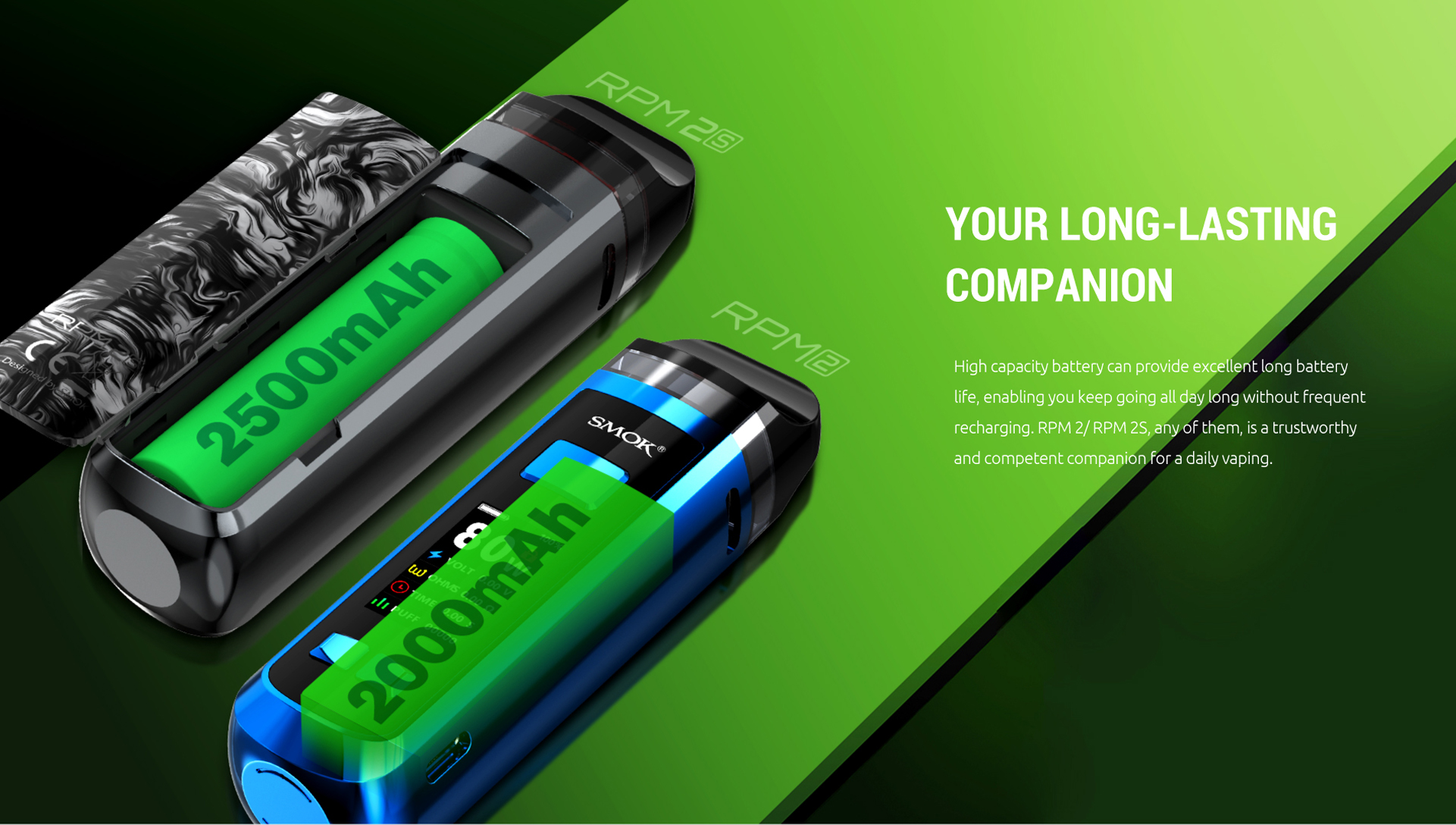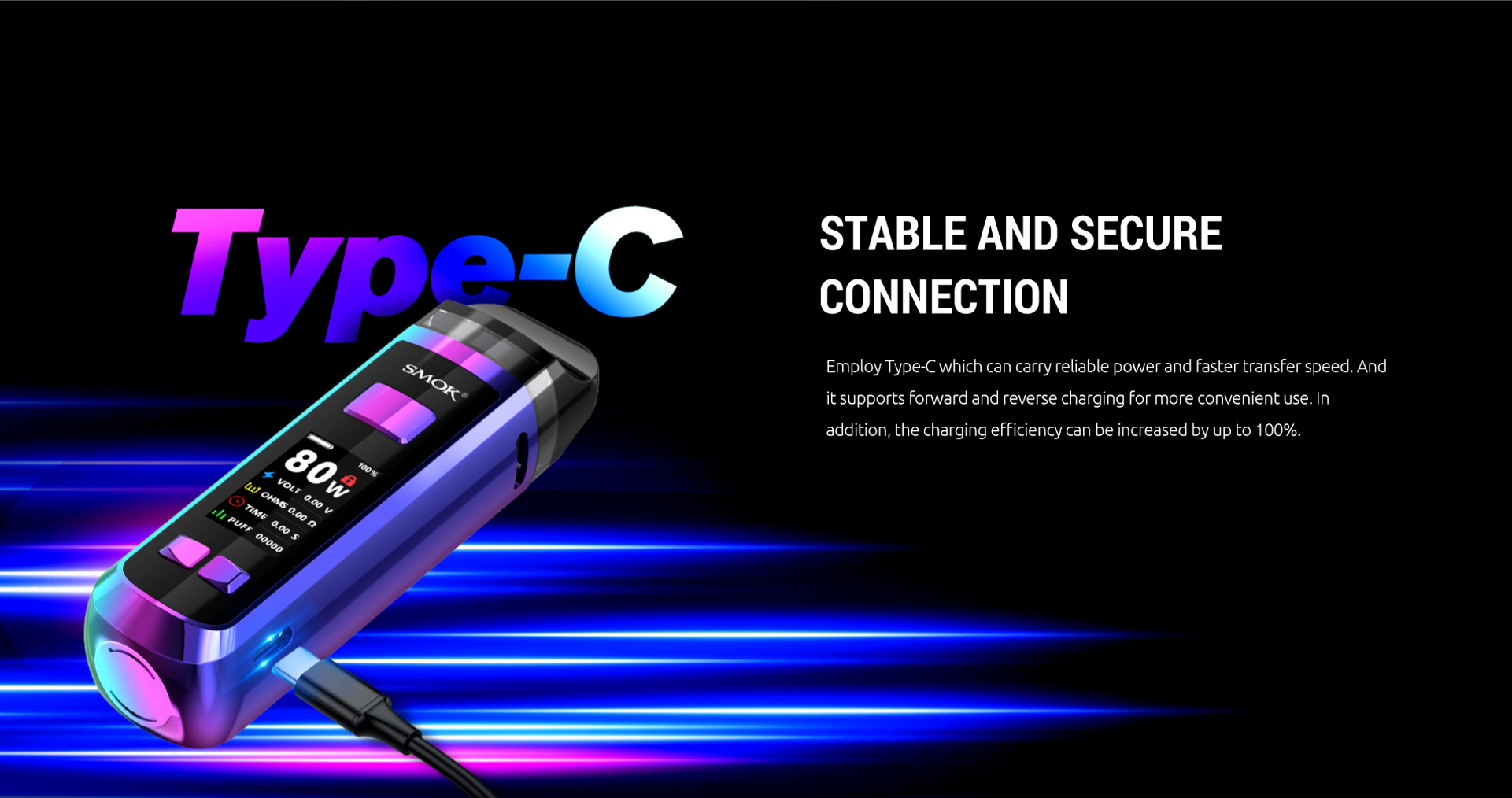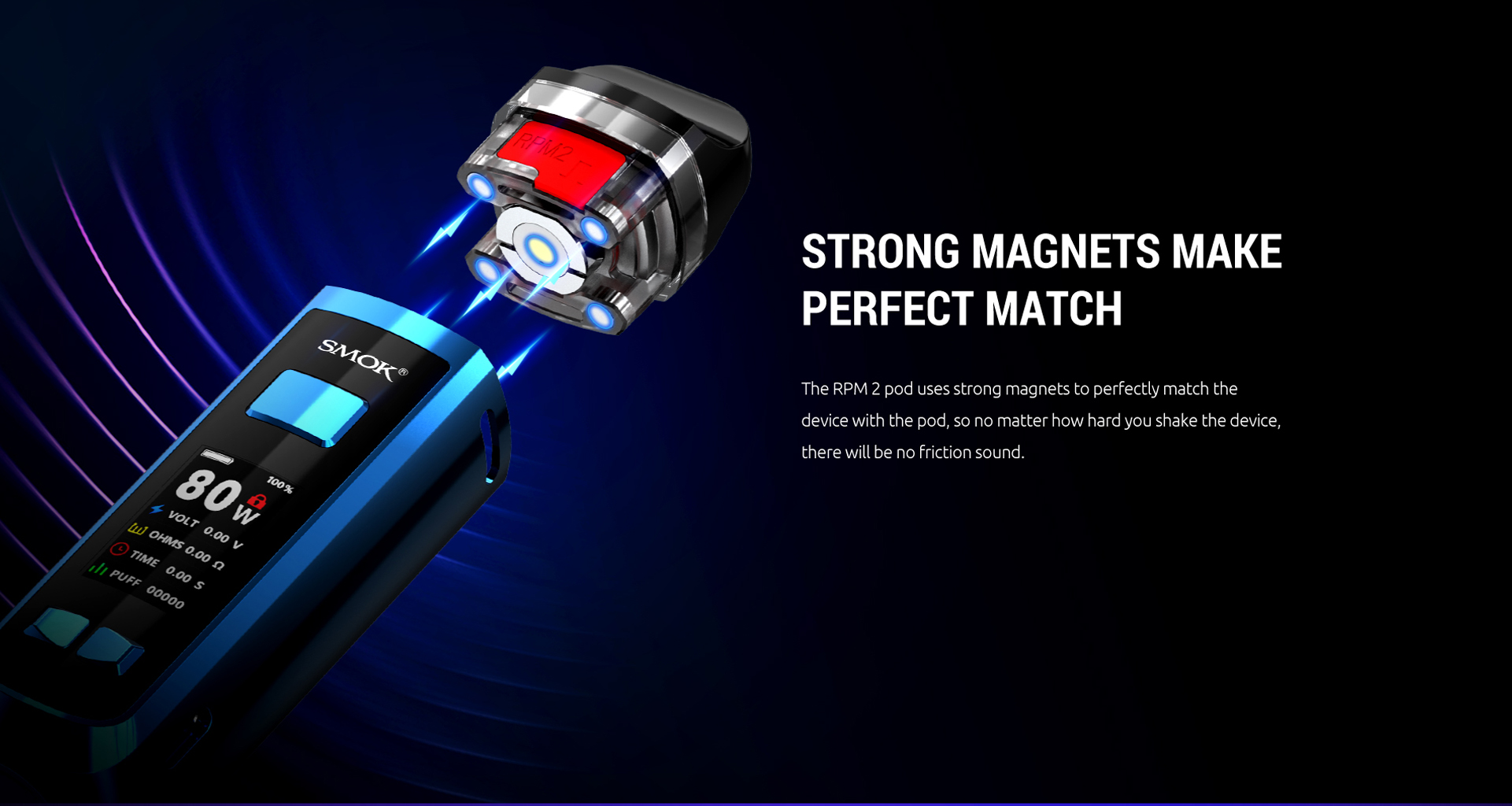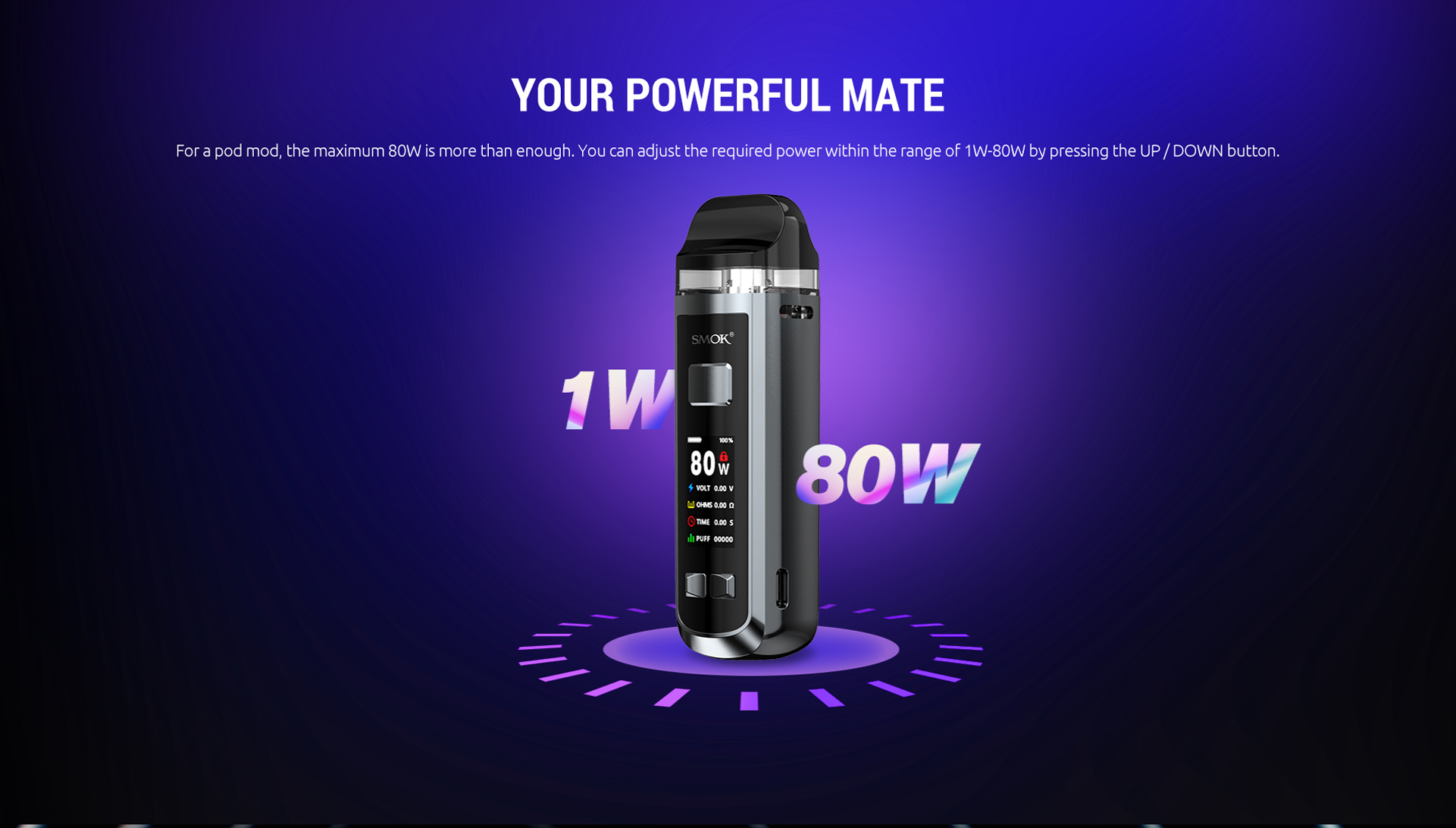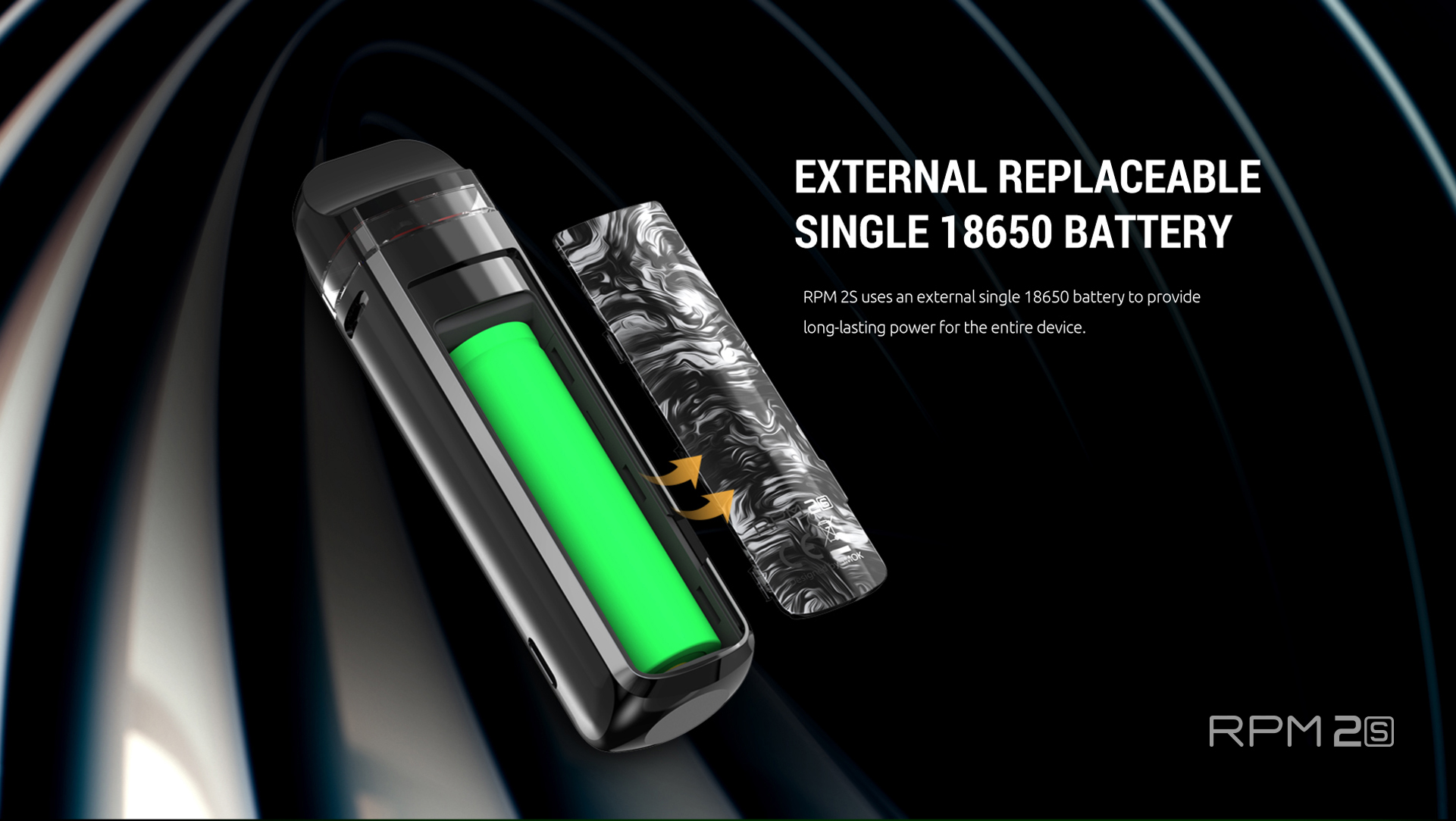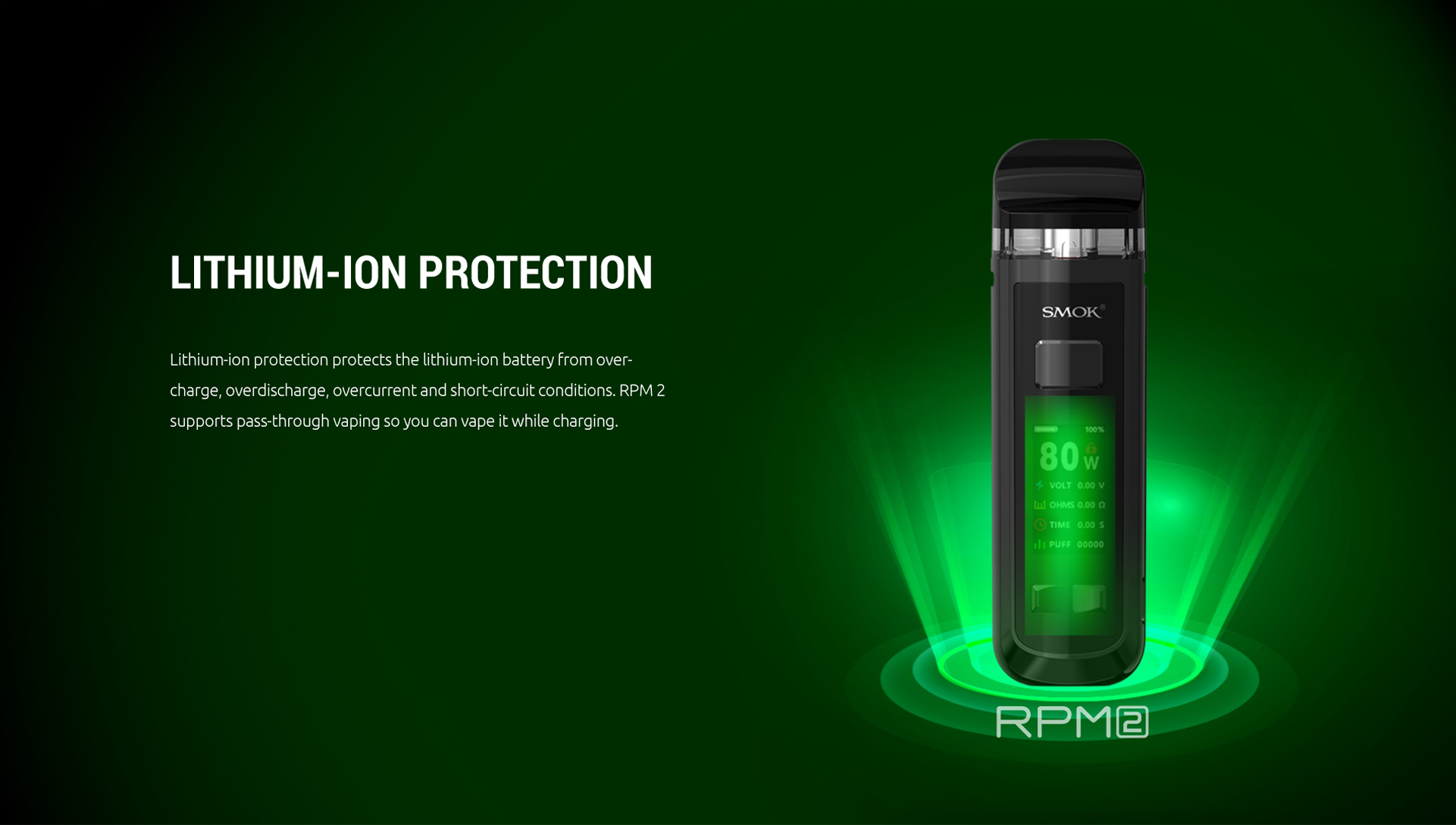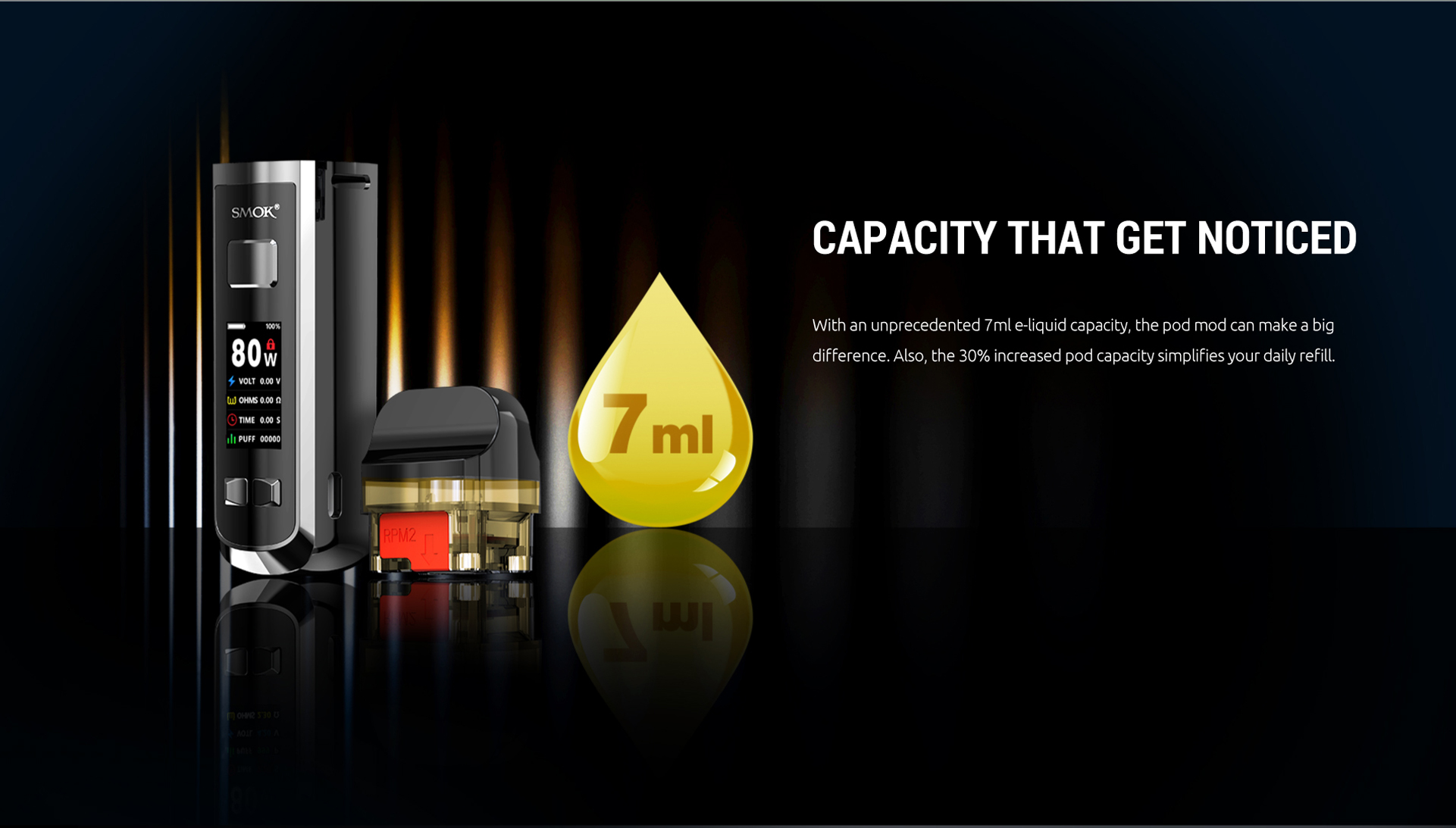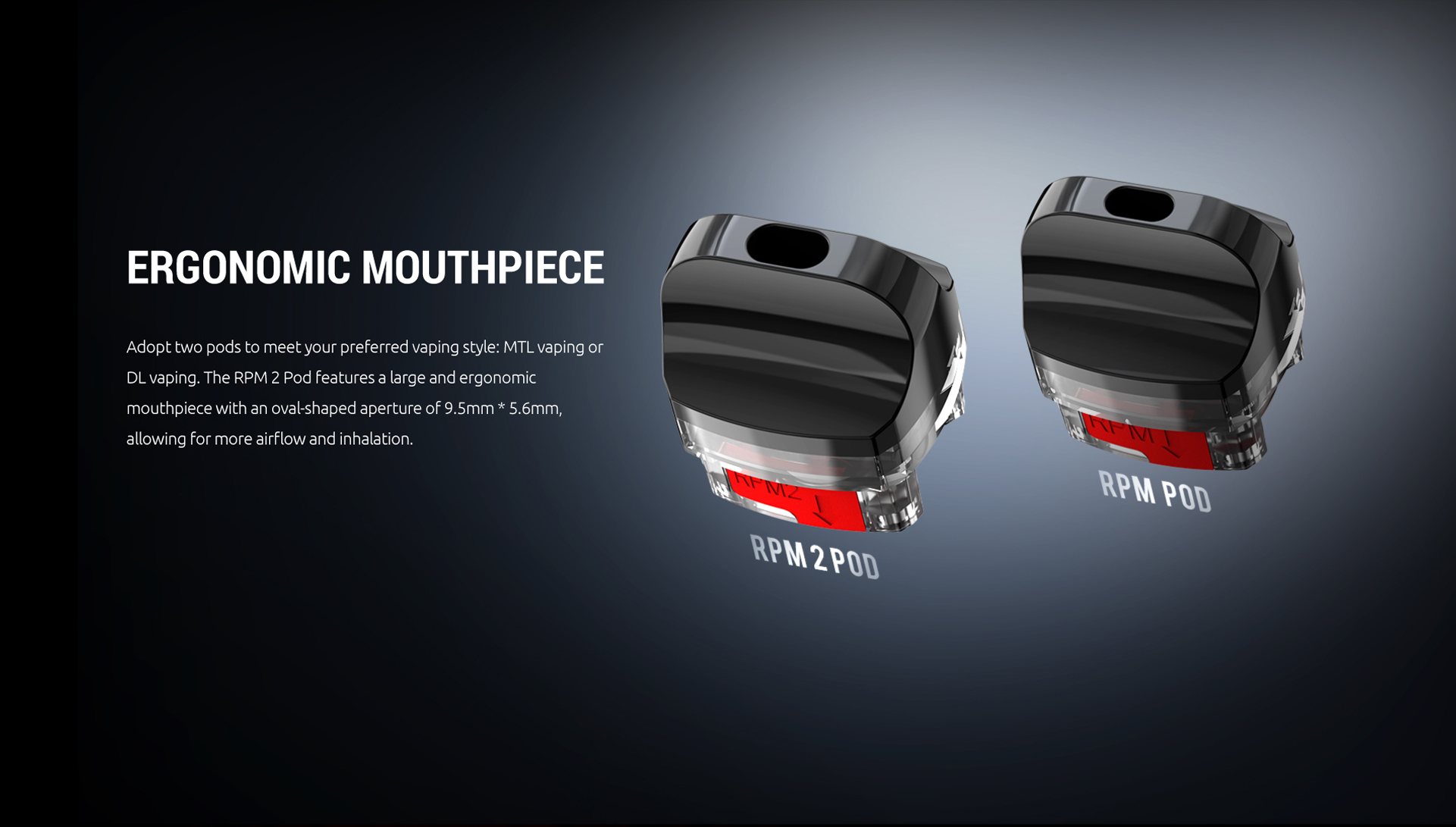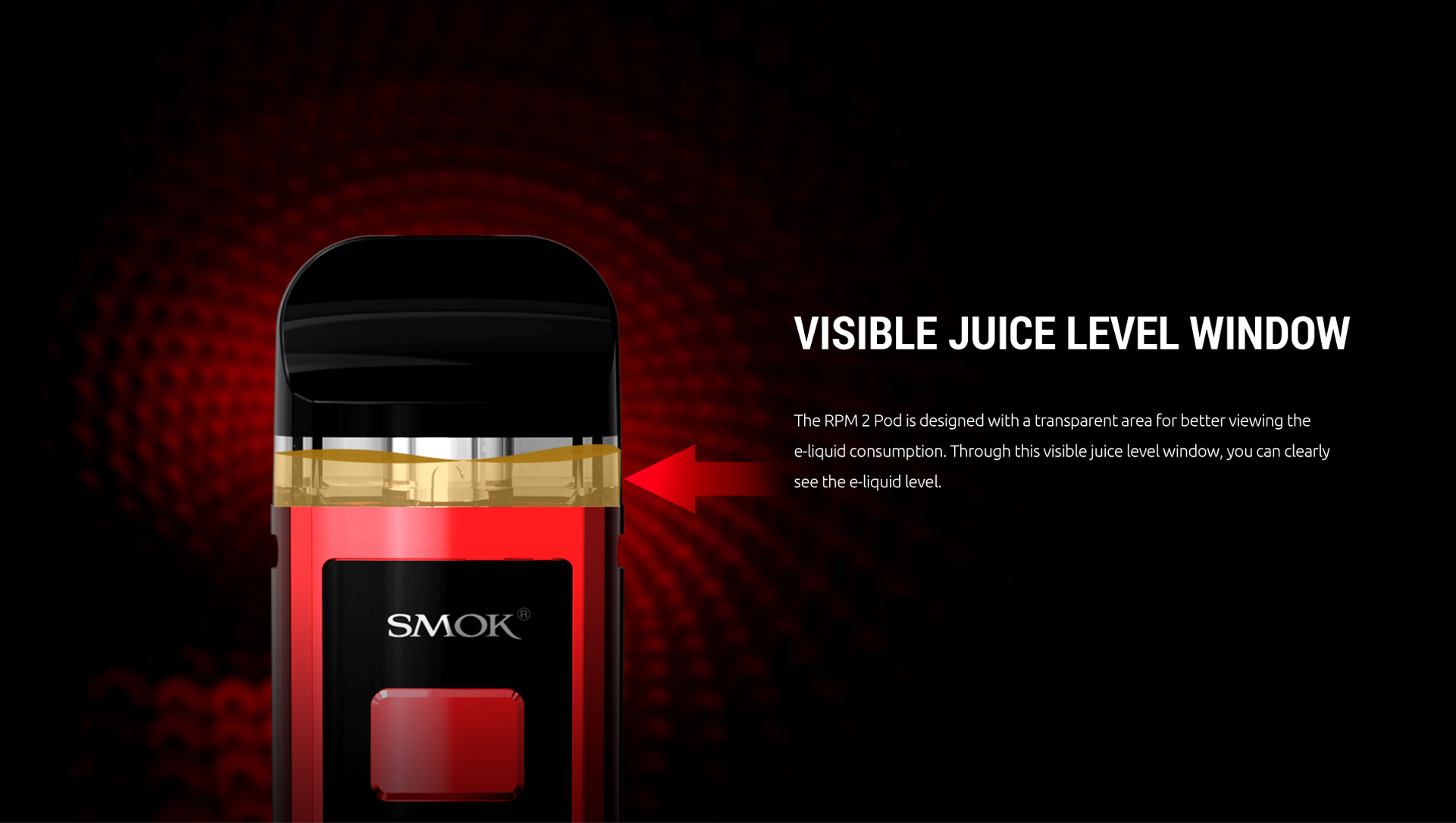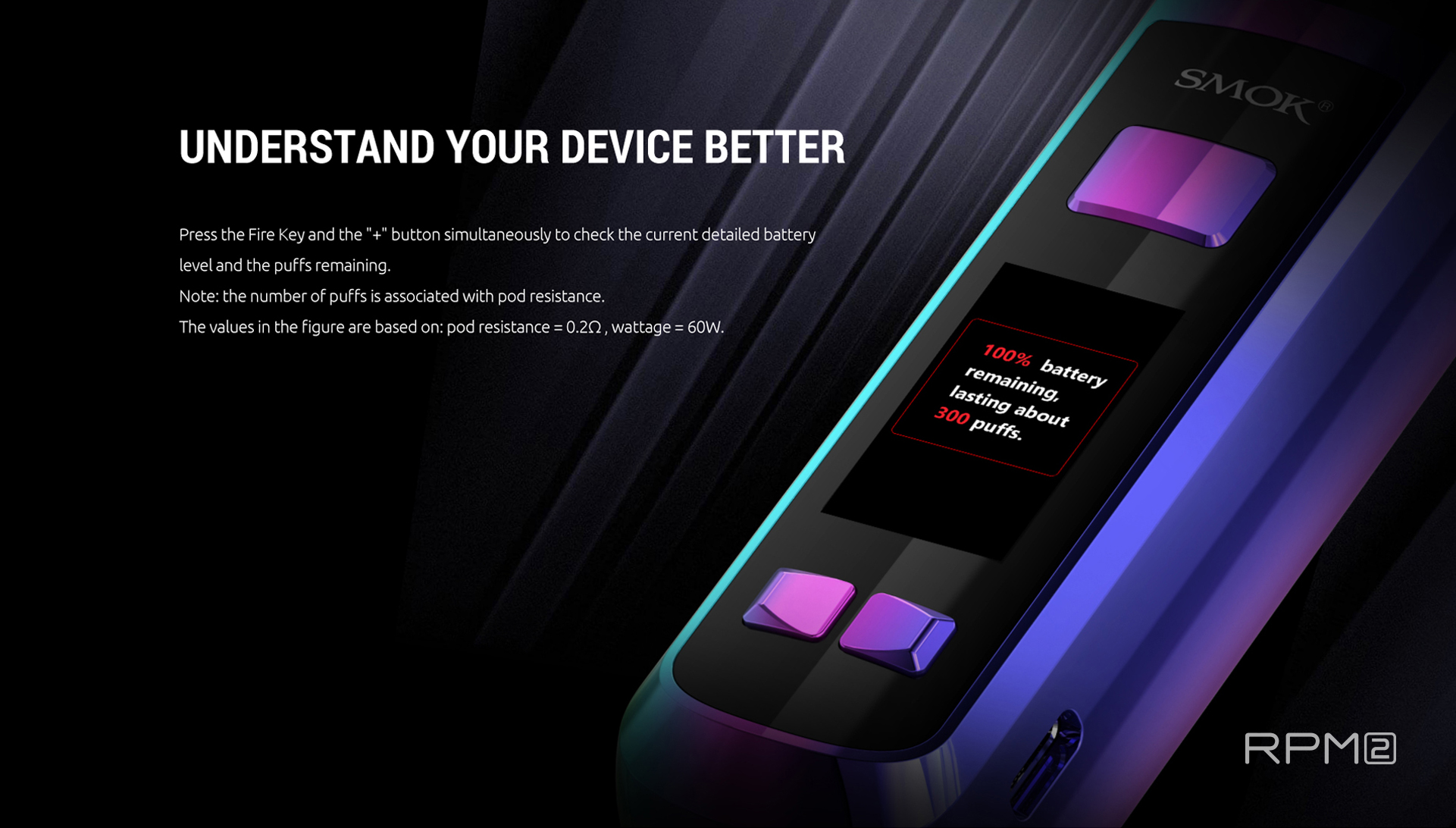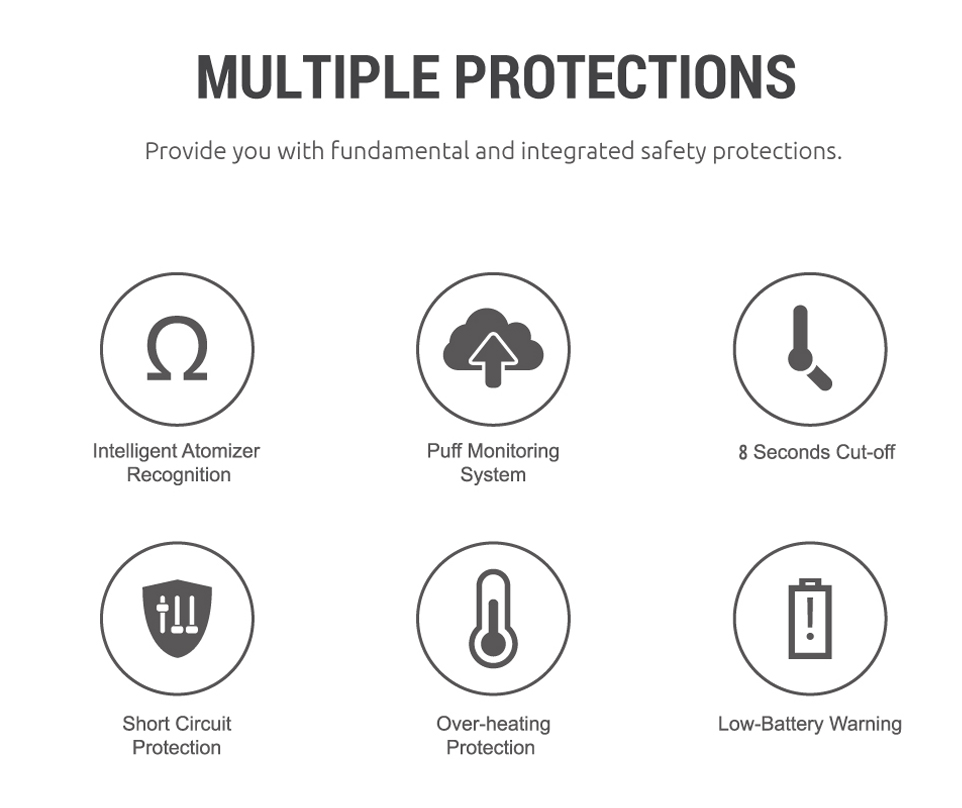 How To Fill With E-Liquid
Do not vape immediately after full filling the pod, and let the device stand for 2-3 minutes to get its cotton completely saturated.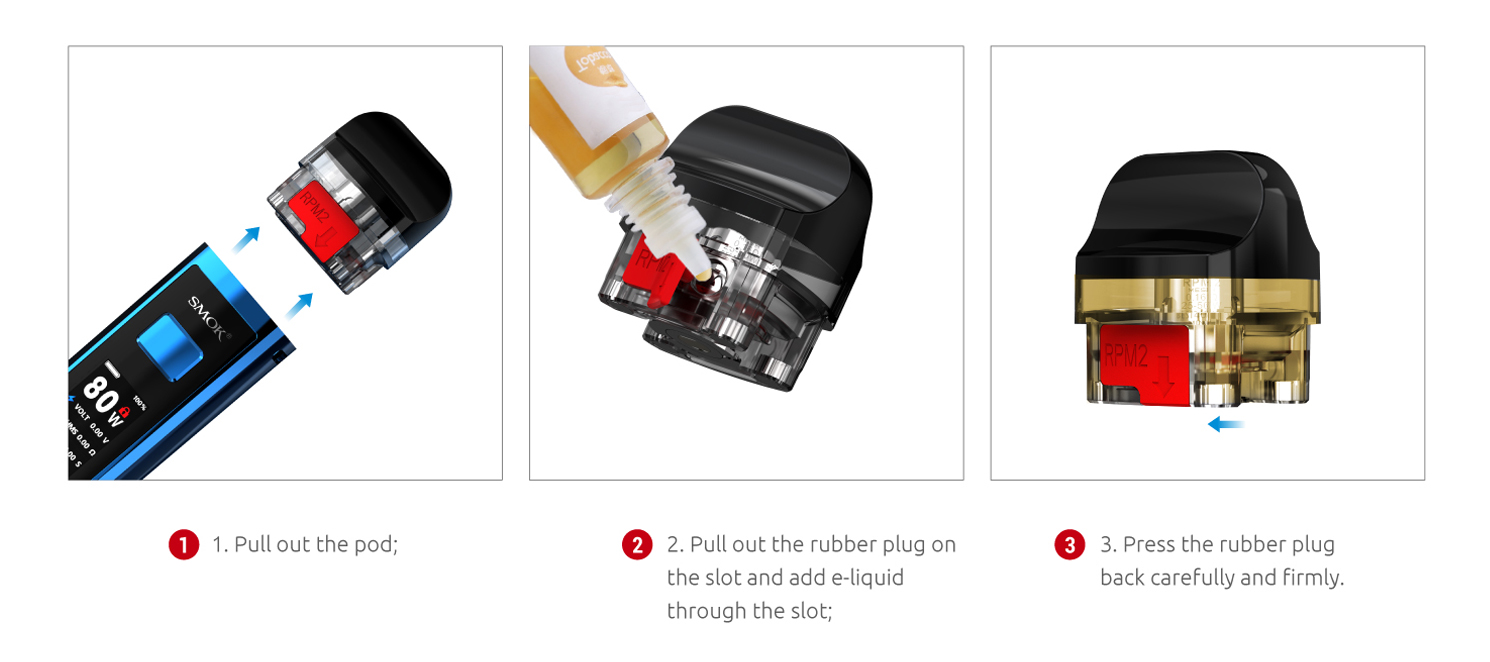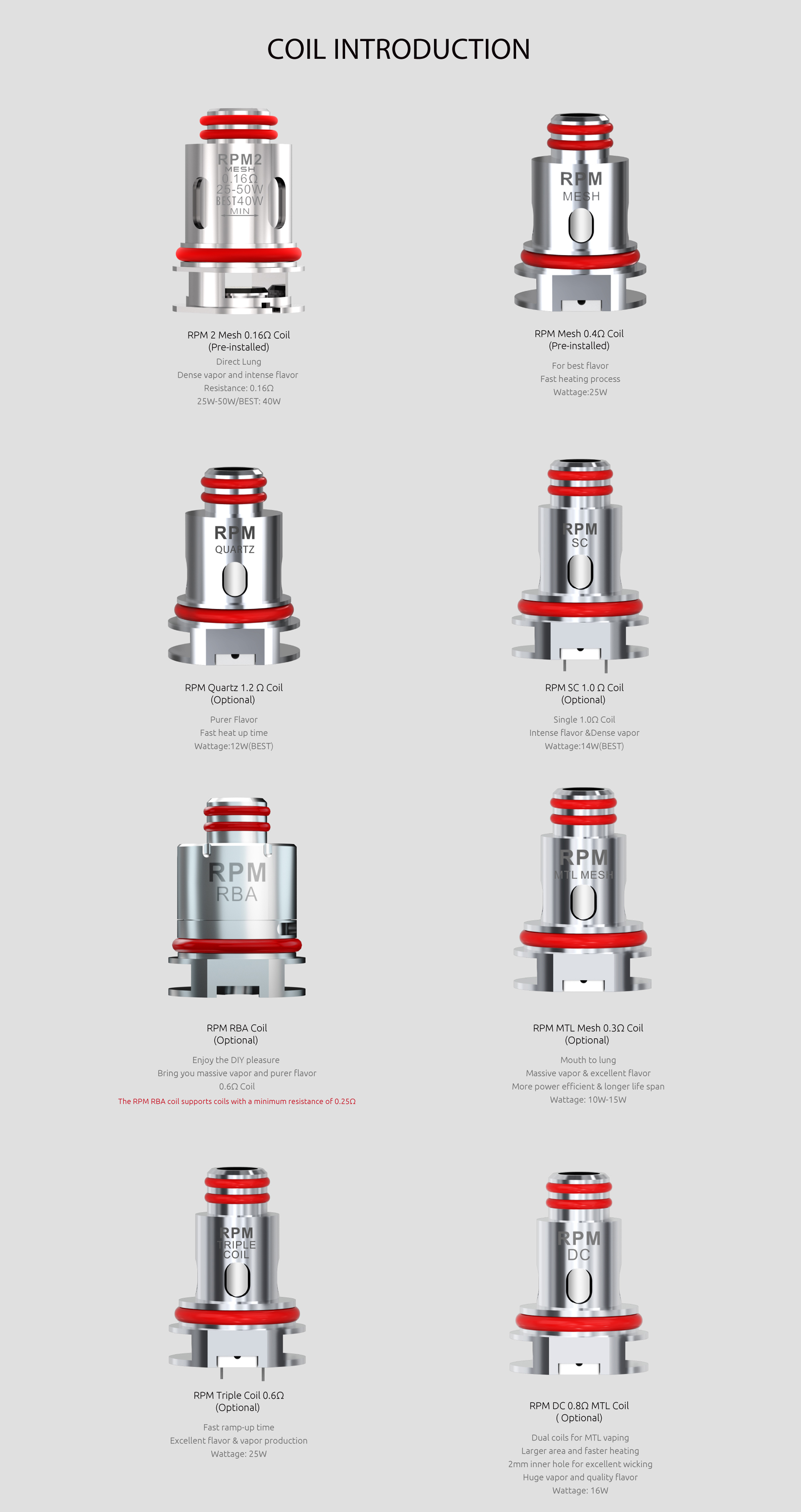 Features: 
Size: 108.5*31*28.5mm
Built-in 2000mAh Battery
Output Power Range: 1-80W
Resistance Range: 0.15-3.0ohm
1.14 inch TFT Colorful Display With Upgraded User Interface
Strong Magnets Between Pod And Mod Battery
Standby Current: <100uA
Input Voltage: 3.3-4.2V
Output Voltage: 0.5-4.0V
Firing Time: 0.001S
Charging: DC5V/1.4A Max
Type-C Fast Charging Port
Intelligent Atomizer Recognition
Puff Monitoring System
8 Seconds Cut-off
Short Circuit Protection
Over-Heating Protection
Low Battery Warning
Pod E-Juice Capacity: 7ml
Convenient Side E-Juice Refill Design
Duck-Billed Mouthpiece
Visible Oil Level Window
RPM 2 Mesh Coil, 0.16ohm, 25-50W, Best: 40W
RPM Mesh Coil, 0.4ohm, Best: 25W
What is in the box:
Video Review: