Joyetech RIFTCORE Duo | Standard Edition 3.5ml
The new high-performance RTA tank with revolutionary coil-free technology, it offers you a fresh and fantastic vaping experience. It uses dual innovative RFC heating elements to heat the E-liquids efficiently and completely, which makes the clouds density and flavor purity rated at the highest level. The Joyetech RFC heating element features a rectangle-chip design with venting holes, and it is made from special metallic materials which results in one million puffs super long lifespan with self-cleaning function for long-term usability. Obviously it can save your time on wire building any enjoy the incredible vapor production.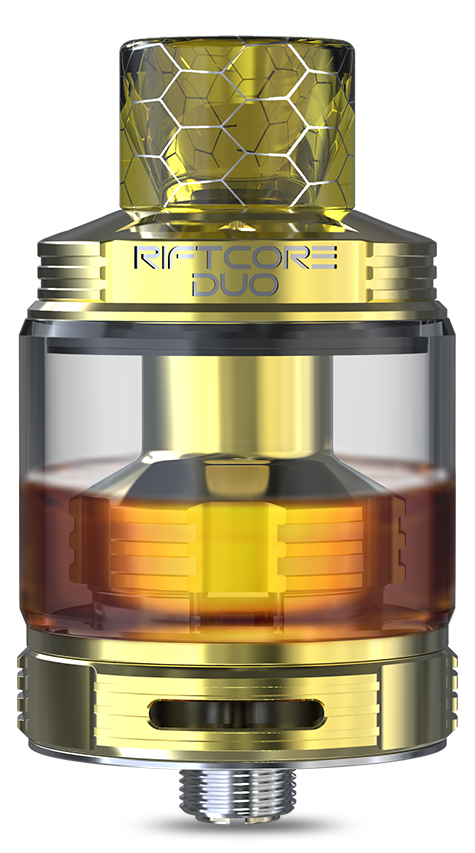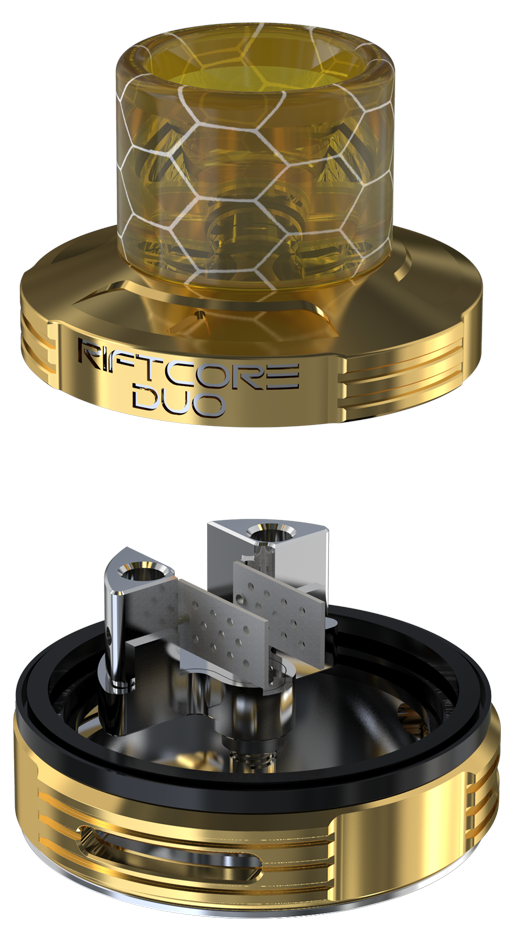 Wicking Video:
~Please Note: Giveaway is run by Joyetech on the official Website!~
Features
1.Molecule heating technology
Introduce the innovative Joyetech RFC heater. Having the molecule heating technology, it heats evenly while working.
Some Dont's, We found not to rinse coils / RFC heating plates under cold water as this can change the dynamic structure of the heating plate / Coil, in doing so this can cause the plates to crack, dry burn and give a cool-down period before rinse.
This Tank uses Heating Plates below which are re-usable and no need to replace
Joyetech RFC Heater | 2 Pack Replacement Plates | RIFTCORE Duo Tank Plates