Hellvape Destiny RTA Tank | 4ml
Discover the Hellvape DESTINY 24mm RTA, featuring a single coil build deck, dual slotted bottom airflow control ring, 4mL Capacity. Formed from superior 304 stainless steel, the tank construction of the DESTINY RTA is fairly impact-resistant, mitigating damage from small to moderate falls and drops. Featuring a quarter turn top fill system, the DESTINY RTA can hold up to 4mL within the bubble glass. At the base of the Hellvape DESTINY RTA sits a dual slotted airflow control ring to allow the user to control the exact amount of airflow with the smallest adjustments. Accommodating a single coil, the DESTINY RTA features a two post build deck with a single terminal per post.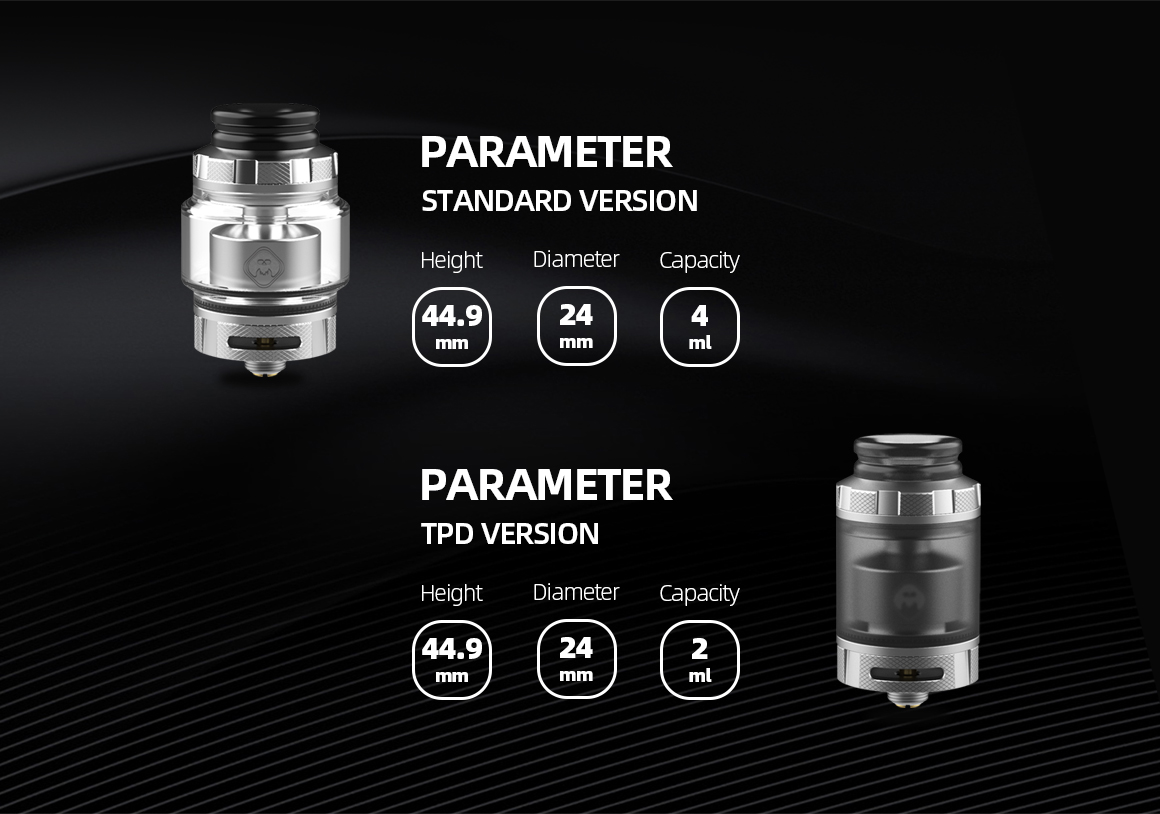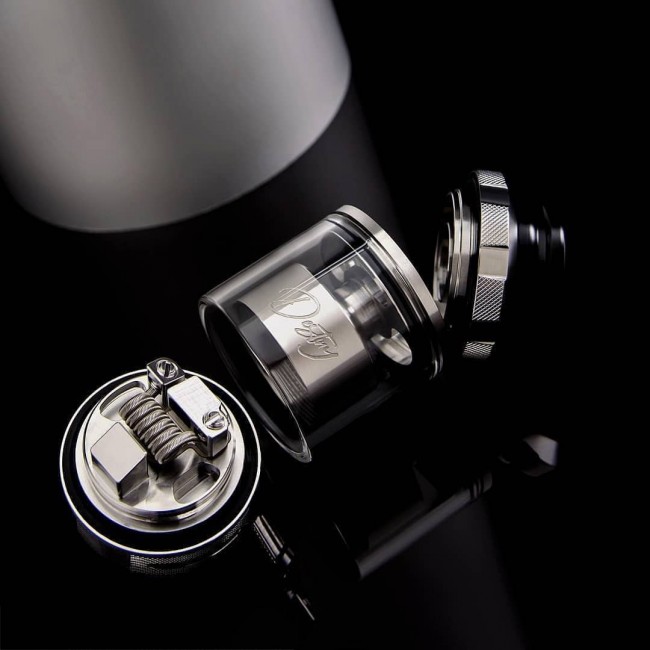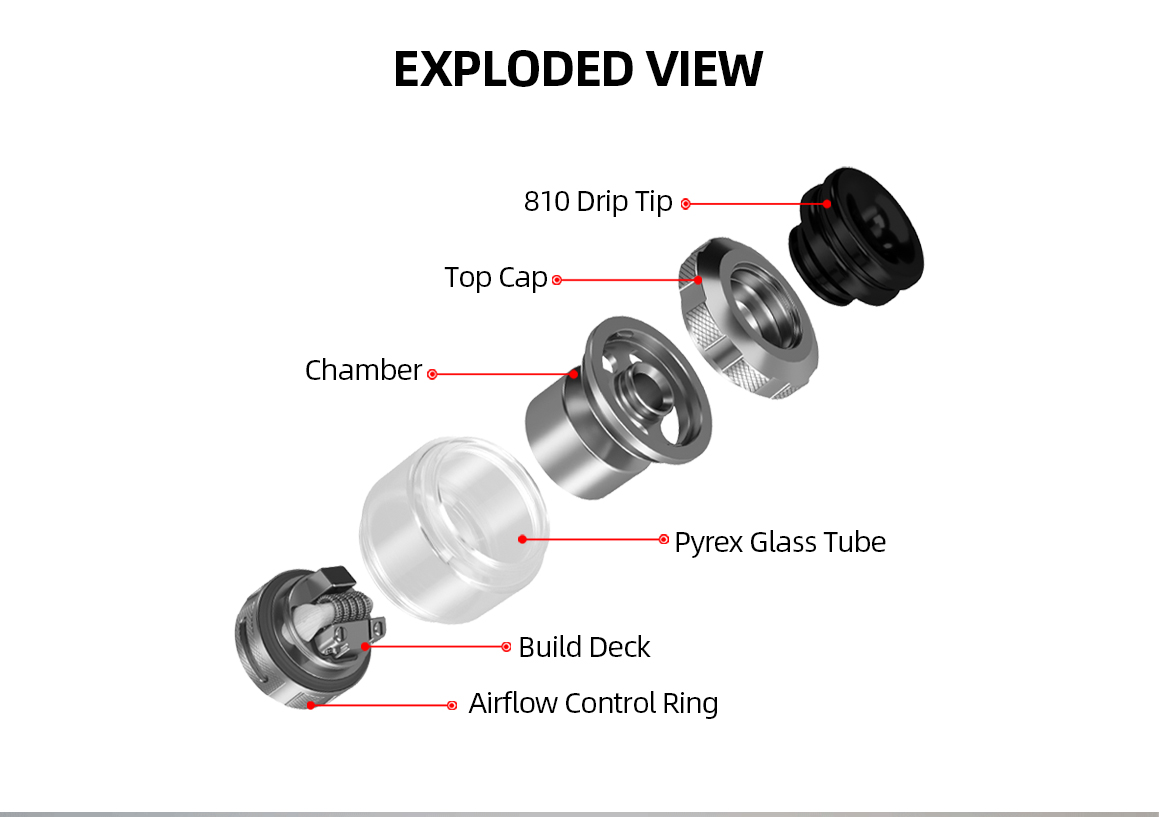 Hellvape DESTINY 24mm RTA Features:
24mm Diameter
4mL Bubble Glass Capacity
2mL Straight Glass Capacity
Borosilicate Glass Reinforcement
Superior 304 Stainless Steel Tank Construction
Quarter Turn Top Fill System – Dual Fill Port
Dual Post Build Deck – Single Terminal Per Post
Top Side Secured via Flathead Screws
Adjustable Bottom Dual Slotted Airflow Control Ring
Airflow Outlets Directly To Side of Coil Structure
PEEK Insulator
Single Coil Configuration
Detachable Structure
Low Profile 810 Drip Tip
Threaded 510 Connection
Available in Silver and Black
Includes:
1 – DESTINY RDA
1 – 510 Adapter
1 – Accessory Bag
1 – Bubble Glass Tube
1 – 0.37ohm Clapton Coil
1 – Agleted Cotton
1 – User Manual
Pre-Built coils To be used in this RTA:
Hellvape Quad Core Fused Clapton Ni80 | Prebuilt Coils | 10 Pieces
Hellvape Triple Core Fused Clapton Ni90 | Prebuilt Coils | 10 Pieces
Wire to use in this RTA:
Vandy Vape Ni80 Fused Clapton Wire Cut-to-Length Coil Roll | 10 Feet 2.7Ω/ft
Video Review:
Features:
25mm diameter.
2 Post-build deck with gold plated positive post.
14x1mm and 2×1.5mm honeycomb airflow holes on each side.
 Quarter turn top fill.
2ml with straight glass and 5ml with bubble glass.
7.5mm coil cutting tool.
810 Cobra drip tip and 810 frosted drip tip included.
Package contents:
1 x 25mm Rebirth RTA.
1 x Spare 810 DT.
1 x Spare Glass.
1 x 510 Adapter.
1 x Accessory Bag.
1 x Rebirth Sticker.
1 x Coil Cutting Tool.
1 x User Manual.