ECOFRI Gear Box Mod | Wireless Charging
ECOFRI Gear Box Mod adopts the sleek edge-to-edge IML panel that fits in the palm of your hand comfortably. The Gearbox mod is designed a knob button to let you fully take advantage of the fastest VM OMNI chip and optimized UI interface to help you to explore the fun of vaping with ease. What's more, it also supports wireless charging technology. 2.5A quick charging saves your charging time. The OLED screen displays data of the device clearly.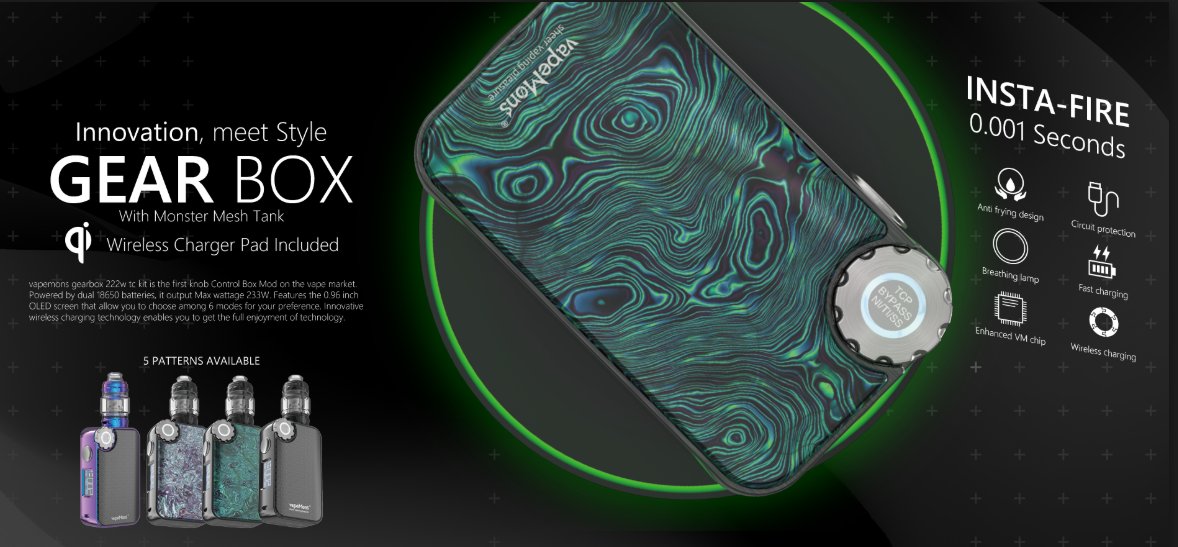 Video Review:
Main Features:
1. Edge-to-edge IML panel, fits in the palm of hand perfectly
2. Knob button design, easy to operate
3. VM OMIN chip supports wireless 1.5A fast charging
4. 2.5A quick charging save time
5. OLED screen display
Physical Parameter:
Size: 26 x 55 x 92mm
Working Voltage: 6.4-8.4V
Charging Current: 2.5A
Temperature: 2100℃~300℃
Wireless Charging: 1.5A(10W)
Packing list:
1 x Gear Box Mod
1 x USB Cable
1 x Wireless Charger
1 x User Manual
Note:
Please read the user manual carefully before using this device.