Coilology Twisted Messes Alien 0.13ohm Coils 2pcs
An Alien usually referred to as an Alien Clapton, is a de-cored Clapton, wrapped with triple parallel wires. It is similar to a fused Clapton, except the outer wrap has a very distinct texture. Aliens have a slower ramp-up time than fused Claptons due to their larger surface area.
The textured outer wrap is achieved by building a regular Clapton, then carefully removing the inner core. Then, it's wrapped around a multi-strand core containing the same gauge as the original core that was removed.
Compare to the KA1, SS316L, and Normal NI80 Alien coils, the TMN80 Alien coils are much brighter, with more decent flavor taste and longer life span.
Material: TMN80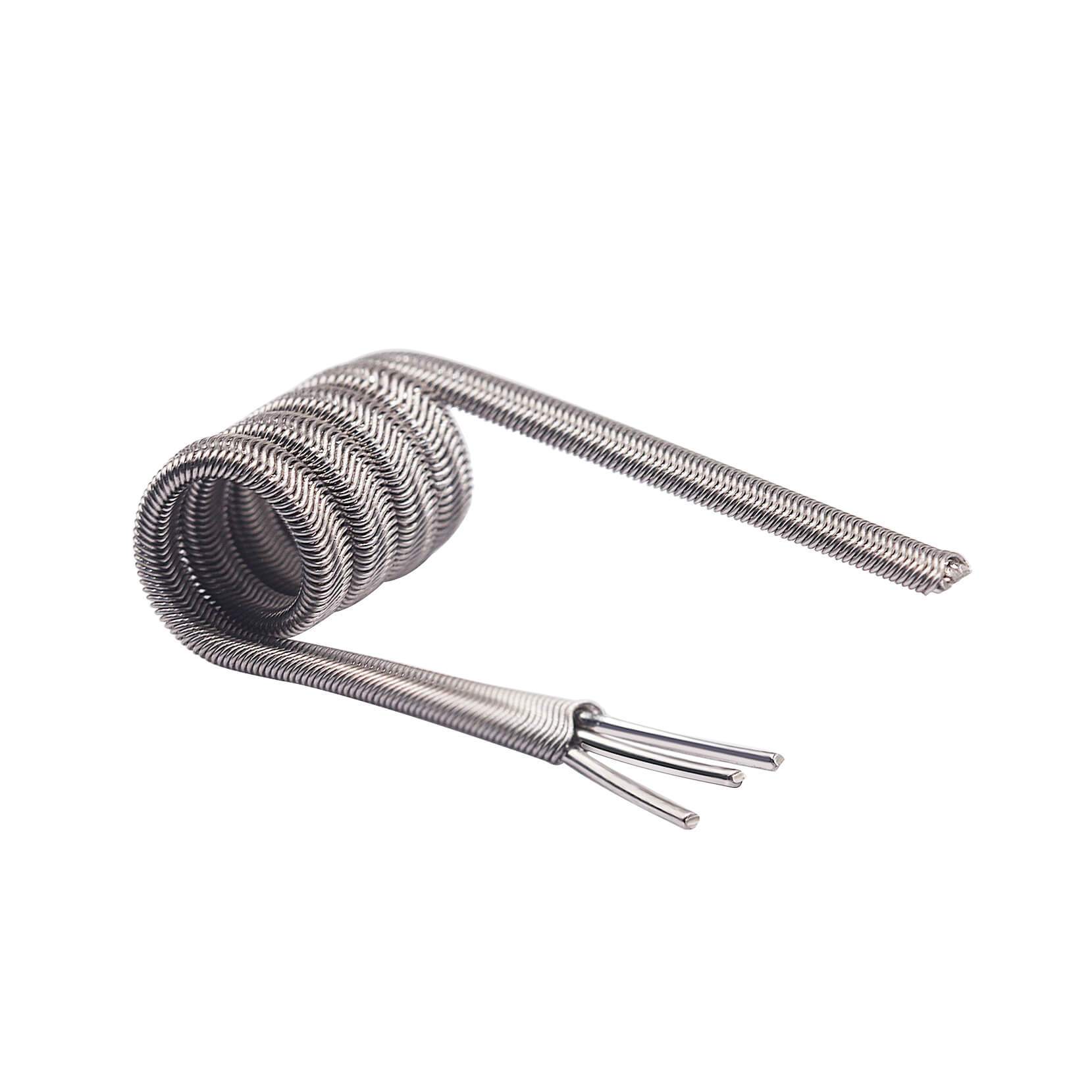 Video Review:
Package include:
1 pcs of cotton
2 pcs of TMN80 coils
Parameters
Type: Ni80
Resistance:0.13ohm
It comes with
2 x Twisted Messes Alien Handmade Coil
1 x Piece of Organic Japanese Cotton
1 x Plastic Container