Best RTA Tanks 2020 (Rebuildable Tank Atomizer)
#1 Geekvape Zeus X Mesh RTA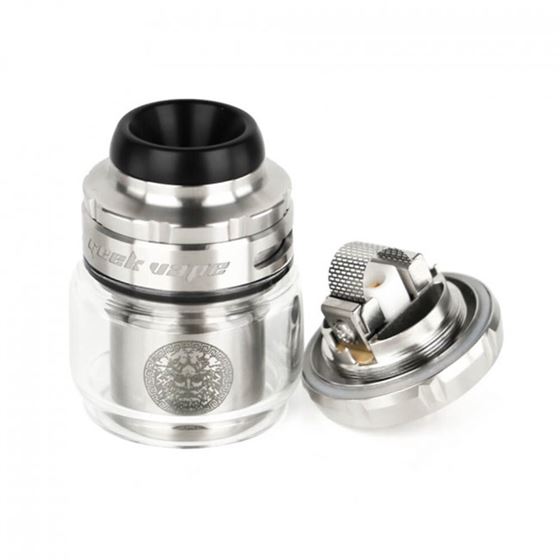 The GeekVape Zeus X Mesh 25mm RTA is wonderful addition to the Zeus lineage, featuring a 25mm base diameter. The new Zeus X Mesh features the same amazing silhouette than its predecessor, the Zeus X RTA, yet internally contains a brand new Mesh build deck.
This RTA has the versatility to accommodate most mesh replacement strip configurations on its raised, dual terminal build deck. Each terminal includes a side mounted Phillip's screw that has room for many of the pre-built mesh coils in today's market. For the best vaping experience the GeekVape Micro Mesh Sheet Coils pair perfectly with the Zeus X Mesh Build Deck. Inside the Zeus X Mesh is a three dimensional airflow platform and utilizes several airflow channels that lead to a single chimney
Rating of 9.6
#2 Vandy Vape Kylin M
 
Vandy Vape's latest edition to the Kylin series of RTAs was released in mid-summer. Upon first glance, the Kylin M is an interesting design, although it's not like the other Kylins. It's a mesh-based 24 mm rebuildable tank with generous amount of airflow from a from top-fed honeycomb airholes, which makes it virtually leak proof. It also comes with two tank sections that can hold either 3 mL or 4.5 mL, and four strips of mesh. Similarly, to the Profile Unity contender.
Rating of  9.5
#3
Hellvape Dead Rabbit V2 RTA
Hellvape Dead Rabbit V2 RTA is the upgraded version of original Dead Rabbit RTA, which is built with precision machining with knurled top cap to create an efficient push style top-fill system for the 5mL maximum juice reservoir.
Upgraded adjustable top side diagonal honeycomb airflow is with a focus on flavor and to minimize leaking. Measuring 25mm in diameter, it has improved Y style 'Rabbit Ear' deck design for cutting coil legs and square post holes for coil installation with ease, supporting both single or dual configurations. Integrated deck with anti rotation when screw the cap on make airflow directed to coils for great vaping experience.  Besides, to insulate mod from heat and prevent it from being scratched, Dead Rabbit V2 RTA comes with a PC thermal insulation plate.
Rating of 9.5
#4
Hellvape Destiny RTA Tank | 4ml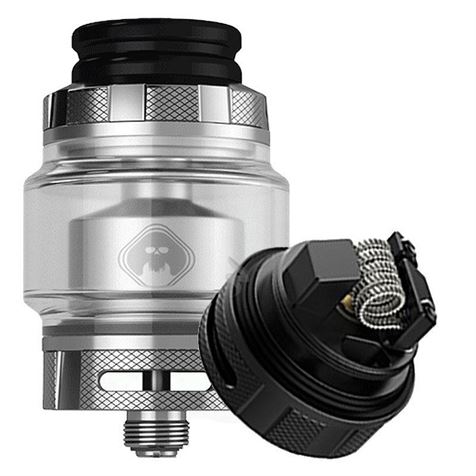 Discover the Hellvape DESTINY 24mm RTA, featuring a single coil build deck, dual slotted bottom airflow control ring, 4mL Capacity. Formed from superior 304 stainless steel, the tank construction of the DESTINY RTA is fairly impact-resistant, mitigating damage from small to moderate falls and drops. Featuring a quarter turn top fill system, the DESTINY RTA can hold up to 4mL within the bubble glass. At the base of the Hellvape DESTINY RTA sits a dual slotted airflow control ring to allow the user to control the exact amount of airflow with the smallest adjustments. Accommodating a single coil, the DESTINY RTA features a two post build deck with a single terminal per post.
Rating of 9.4
#5
GeekVape Zeus X RTA

The Zeus X is the final edition of the Zeus series, specially designed for RTA enthusiasts.   Geekvape designed this with a newly upgraded fill port design to minimize liquid spillage during the refill process along with a detachable inner chamber for convenient cleaning access.  The all-new build deck designed for easy coil building with open access to trim excess wires a comprehensive upgrade that they made on this edition based on suggestions and feedback from hundreds of Zeus RTA  vapers around the world.
Rating of 9.3
#6
Asmodus Voluna V2 RTA

The asmodus Voluna V2 will blow your mind with its cloud and flavor production. This is achieved by our flavor-boosting Delrin drip tip and our chimney design; the chimney is molded in a dome shape to condense the flavor into an extremely flavorful vape experience. The asmodus Voluna V2 dual coil RTA is 25mm to accommodate the size of the build deck and juice capacity which is a whopping 3.2ml! The building experience is vastly improved due to it's unique and innovative 2 post-lego-like posts making it simple to center your builds, not to mention the amount of space the deck has for those crazy builders out there. With this factored in the Voluna V2 can produce clouds that you'd never expect from an RTA. To fill the juice is easy as pie, there is a little indicator that tells you where to push the top cap to reveal a fill hole. The fill hole is made of rubber making it expandable to fill with almost anything from droppers to unicorn bottles with ease.
Rating of 9.2